Popular Rail Show - RSN 2024 - Returns to Derby UK
Showcasing 160 exhibitors, the Rolling Stock Networking show promises an extremely busy day.  The show has something for everyone including a Conference by Rail Partners and the Jobson James Rail "Meet the Buyer"
Bringing the Rail Industry Together
RSN is renowned for its friendly atmosphere.  The show buzzes with enthusiasm offering visitors the opportunity to meet so many people in just one day, to hear from industry leading speakers and to gain key industry information from the many additional events led by industry trade bodies and rail organisations.
RSN is the place where contacts are made, relationships are built and business is done.
Many companies are already signed up to exhibit at RSN 2024 from New Builders including CAF and STADLER to higher technology product manufacturers with Televic GSP, Petards Rail, R2P, TrainFX and Infodev EDI offering information systems and passenger counting systems; Orange Train Wash and Akriveia are offering new inventions and digital services.  DB ESG, Harting, AURA Brand Solutions, LPA, Dürr Technik, TVS SCS, CB Frost, I M Kelly R&A, HÜBNER, Sabre Rail and many others offer the dependable products and services upon which the railway relies.
One Day - 160 - Exhibitors - Conference and Meet the Buyer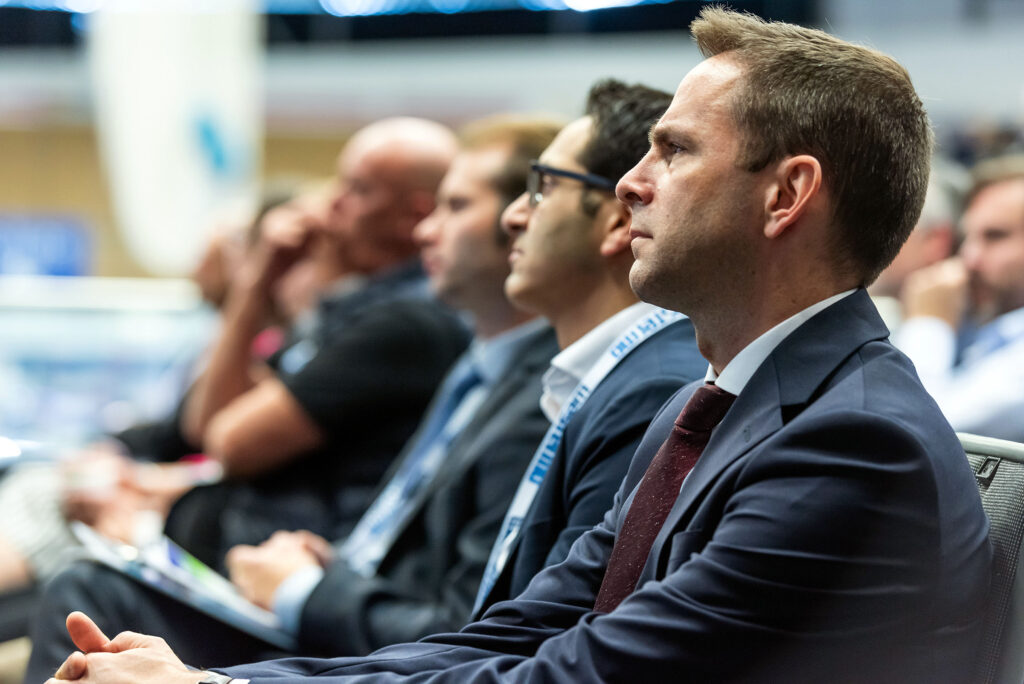 There is no end to the opportunities to trade, collaborate and succeed offered by the show.
With Stand Spaces available for just £1,100 the show always sells out well in advance of the show date.  Limited space remains with high demand the stand space is already over 80% sold for 2024.  Companies are urged to book now to secure space.