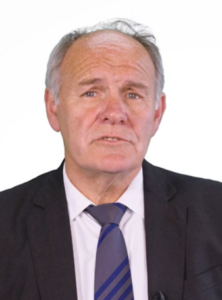 Bill Smith is an International Trade Adviser specialising in Advanced Manufacturing & Rail who supports the Midlands Engine which is part of the Department of International Trade.   Bill will be at the RSN 2023 show on 6th July in Derby and would like to discuss your experience of exporting and how you would like to start or increase exporting.
Bill will be in the Meet the Buyer Section and appointments can be sought through the Meet the Buyer application process which will be announced shortly before the show date.
The Department for International Trade (DIT) helps businesses export and grow into global markets. We also help overseas companies locate and grow in the UK.    https://www.gov.uk/government/organisations/department-for-international-trade/about-our-services
The Midlands Engine is a coalition of Councils, Combined Authorities, Local Enterprise Partnerships (LEP), Universities and businesses across the region, actively working with Government to build a collective identity, to enable us to present the Midlands as a competitive and compelling offer that is attractive at home and overseas. https://www.midlandsengine.org/
Bill is able to connect you with the appropriate services and information that is available through DIT.  Bill can also help you to develop an Export Plan and is able to mentor you through the process as he has many years of exporting experience in Rail and other highly regulated industries.
Examples of the support available are:
You can also:
DIT can also help with getting local market help to sell overseas
DIT has trade specialists who can help you commission services from local experts overseas.
This includes:
country and sector advice

local market research

support during overseas visits

identification of possible business partners

preparation for exhibitions and events