Innovative Retrofit Exhaust Emission Reduction Technologies for the Rail Industry
HJS have played a significant part in reducing rail sector generated emissions for several years providing operating companies in Germany and the UK with retrofit emission reduction exhaust systems. Many DMU's have been equipped with its innovative Sintered Metal Filter (SMF) technology for the reduction of Particulate Matter. 
Due to its unique design, the HJS SMF has some significant advantages in comparison to conventional honeycomb filters in terms of ash loading capacity and cleanability resulting in significantly lower ownership costs over its life time.  The ash loading capacity of an SMF is approximately 1.8 times higher than a conventional particulate filter which leads to up to 30% more operating hours between cleaning cycles. 
The SMF has an open pocket structure allowing access to any ash stored which can then be cleaned in depot using a conventional pressure washer.  In summary, the HJS SMF offers some key advantages when compared to conventional DPF systems.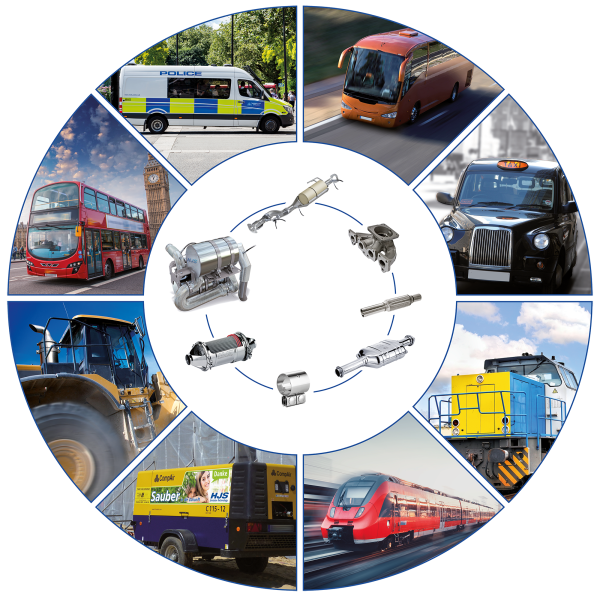 HJS UK Rail Projects
HJS UK have previously teamed up with an operator to provide particulate reduction systems for their innovative diesel hybrid powered solution being installed onto ex London underground rolling stock.  These trains are now being used on several commuter branch lines to boost passenger capacity whilst reducing environmental impact thanks to the HJS SMF.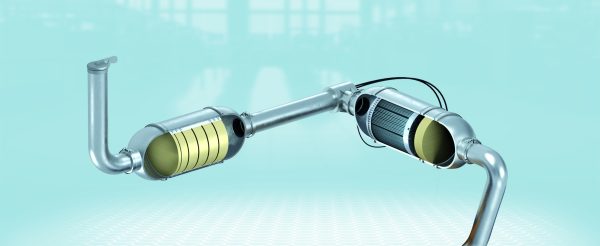 The Next Step – SCRT for Rail Applications
With numerous inner city Low Emission Zones, Clean Air Zones and the Ultra Low Emission Zone in London now either in place or yet to come, the pressure is increasing on rail operators to reduce their impact on air quality. With all of this considered, together with well documented concerns over air quality in enclosed rail stations and operators retaining older fleet for longer, retrofitting is rapidly becoming the most viable option as a stepping stone leading to rail decarbonisation.
The HJS SMF will be used in conjunction with an HJS SCR Adblue system to provide a substantial reduction of PM, NOx and NO2 on a Cummins powered DMU.
In conjunction with our partner, the HJS system is due to undergo a 500 hour bench test where a route on the Northern Rail route network will be replicated and the test repeated until completion of 500 hours. During this testing, the HJS system will be specially configured to meet the demands of the specific route and to deliver maximised emission reduction – particulate matter by up to 99% and an expected NOx reduction of up to 90%.