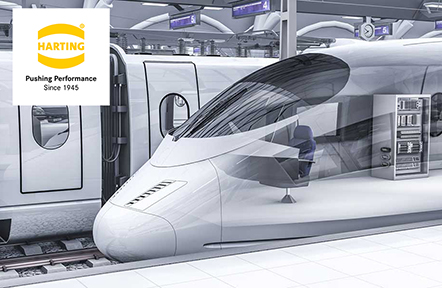 Download your FREE - HARTING guide to rail connectivity and cabling solutions
As a leading supplier of connectivity technology for data, signals and power, HARTING Ltd have built strong working relationships across the rail transportation market in the UK.
They've now launched the latest edition of their reference manual, the User's Guide Transportation, which gives in-depth technical analysis of HARTING products used in the rail industry along with assembly manuals, best practices and application examples.
The User's Guide for Transportation explains how to use HARTING products and solutions in railway vehicles and stationary rail applications.
As well as assembly instructions, you'll also find descriptions of the certifications, regulations and directives that are relevant to the railway industry and how HARTING products comply with these standards.
HARTING has supplied connectors and rail accessories to the railway industry for many years, a successful partnership marked by a long tradition of trust and cooperation. The technical expertise and data gathered over these many years of collaboration has provided the foundation for numerous innovations, including Ethernet network systems, current measurement, and customer-specific solutions.
As well as rail-approved products, HARTING also have the capacity to produce project-specific jumper cable assemblies, including installing components, routing cable harnesses and fabrication. The HARTING UK manufacturing facility holds the Silver Quality Performance Level award from the International Railway Industry Standard (IRIS), ISO 9001 certification for Quality Management, the ISO 14001 Environmental Standard and UL certification for Wiring Harnesses ZPFW2 / ZPFW8.
To get your free copy of the User's Guide Transportation, simply click below and complete the simple form: https://www.harting.com/UK/en-gb/users-guide-transportation