British Manufacturer, Alfatronix Ltd, based in Poole, Dorset, launches its new range of AC and C only rail compliant USB charging products.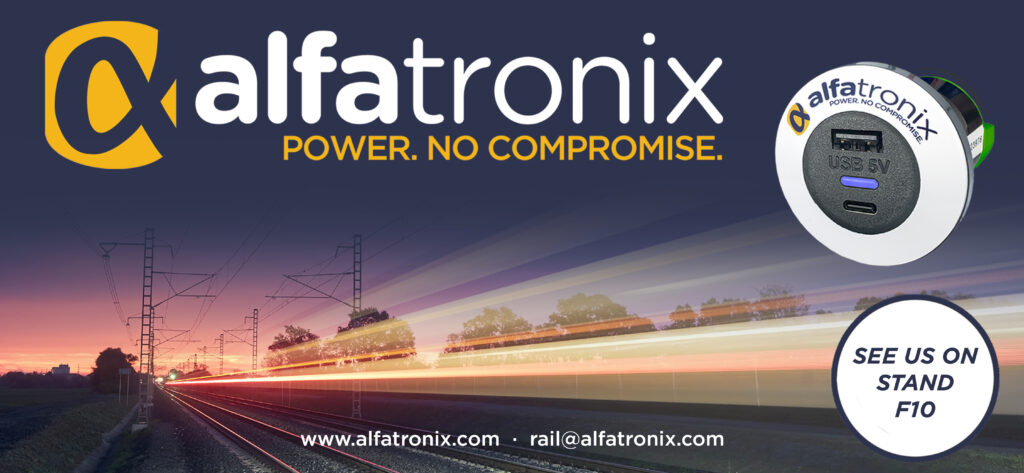 With over 40 years' experience of producing inherently reliable Dc-Dc voltage converters and USB charging products, Alfatronix is proud to offer its latest mobile onboard charging products designed specifically for the rail sector with EN 50121-3-2, EN61373 and EN45545-2 rail approvals.
Completely versatile with a wide input range of 9-32vdc and all the electronics protected to IP65 (except connector), the USB chargers permits installation into environments where dust and moisture are particularly prevalent to offer safe, secure and fast reliable onboard charging for mobile phones and tablets.  With a range of mounting accessories and a new short version for seatback installation coming soon, Alfatronix boasts an entire product portfolio that denotes the quality and reliability your passengers deserve.
In addition to this new innovative range of products, Alfatronix offers an ever-expanding portfolio of Dc-Dc voltage converters that will provide power different to that of the appliances electrical system, stabilise voltage critical equipment, or offer an isolated input to the USB charger when a system is not galvanically isolated.
Contact: Claire Phillips 
email rail@alfatronix.com
Alfatronix Ltd