Join Mattei CEO Giulio Contaldi in a Free to Attend Webinar
3pm to 3.30pm  – GMT Thursday 14/5/2020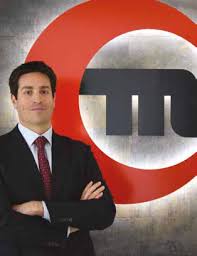 The FREE webinar will cover the basic facts about the mysterious and little known Rotary Vane Compressor technology and how this leads to a unique value added proposition.
Mattei would be delighted if you could join them Online !
After registering, you will receive a confirmation email containing information about joining the webinar.
About Mattei
Since it was founded 100 years ago, Mattei Group has been driven to create the most innovative compressed air systems, going above and beyond the evolving needs of global industrial manufacturing. We are proud to be pioneers of rotary vane technology, which enables our products to offer unrivalled in energy savings, reliability, and customisability for customers in every sector.
To see more about Mattei Rail Products CLICK HERE
To Download the Rail Products Catalogue CLICK HERE
If you have any questions or would like further information regarding our products and services, please contact us today.
Giulio Contaldi
Owner & CEO Mattei Group