After 3 years of hard work the Orange Train Wash Ltd is delighted to be able to launch at the RSN 2021 Rail Show in Derby
With all the complex difficulties of getting the trains through existing train washes our new system has a very small footprint of just 3m x 1m and they are situated in the depot either side of the train with minimal civils required.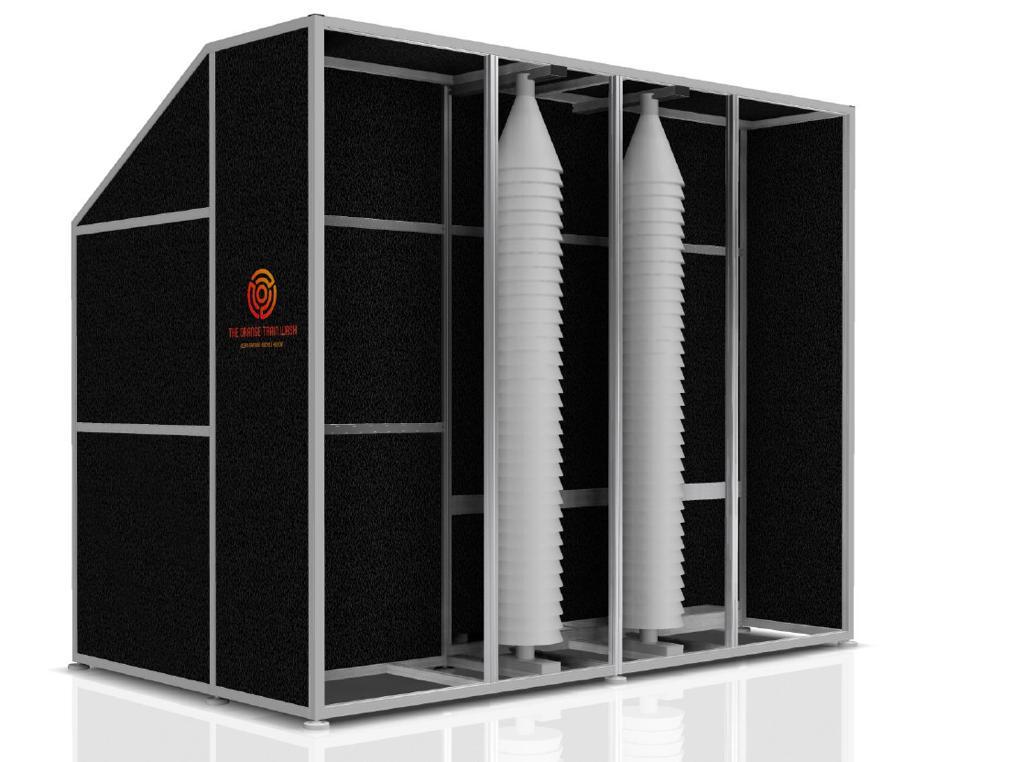 Our software recognises the oncoming carriages and then washes the train with a series of jets and brushes and the airblades then force the water down to the trackpan ready for recycling.
It is pumped back into the machine and the filters clean and de-ionise the retuning water ready to be reheated to 85 degrees.
With 90%+ recycled and with no chemicals used it is a massive saving of your carbon reduction with only 800 litres of hot deionised water employed with just 80 litres lost to clean an 8 car train in less than 4 minutes and ready for the next wash in 8 minutes.
We look forward to meeting other TOCs and interested parties on the day.
Orange Train Wash Ltd
Martin Whitbread