Jones Nuttall have a wealth of experience in successfully undertaking component refurbishments for a wide range of train operating companies.
Typical projects may involve modifications, improvements and replacements. The constant changing demands of the UK railway industry have meant that we have had to adapt to these requirements.
London Underground's C-Stock and D-Stock trains had parts overhauled in a 7-day turnaround over a two and half year contract  in the run up to the London Olympics.
Dublin Dart assemblies were restored in a similar time-frame. Non-repairable parts were manufactured from new for Metro Trains Melbourne, Australia as part of a multi-million pound contract. GEC parts were engineered for MTR in Hong Kong. Refurbished gangways, and drum-switches along with Contactors are also in high demand.
Recent work has included:
Drumswitches/ Traction equipment/ Reversers/ Contactors/ Resistor Grids / Emergency Brake Flag Switch improvements / Insulation parts for conversion from Dual to Single power supply / Bus Bar for Class 444 and 450 vehicles (Insulation Mountings) / Drumswitch air valve replacement / Interior Lighting Diffusers / Axle Box Gaskets / Stainless steel flexitors / Gangways / Anti-Friction Liners /  Coupler repairs / Tread plates.
Resistor Grid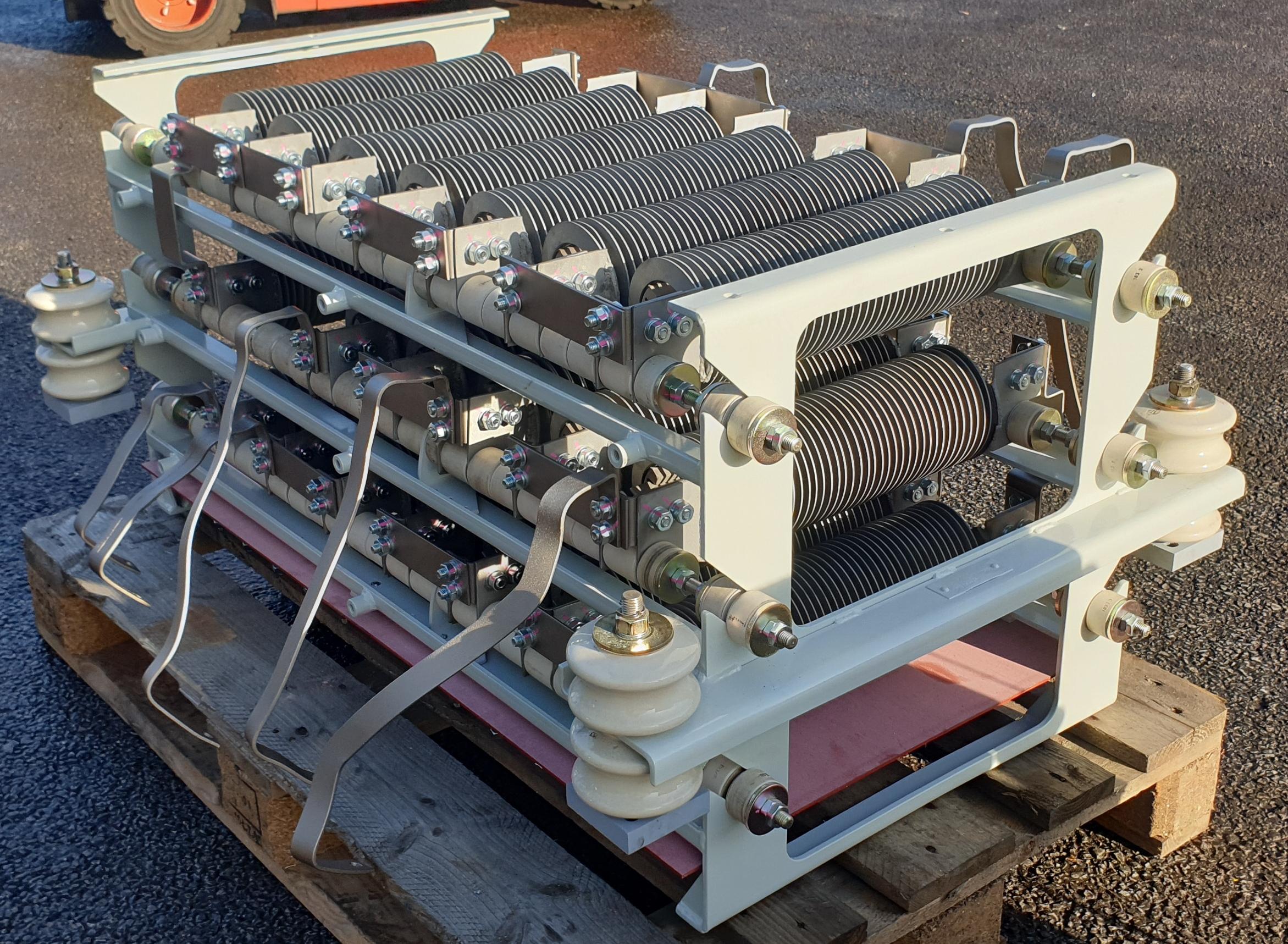 Gangway Overhaul