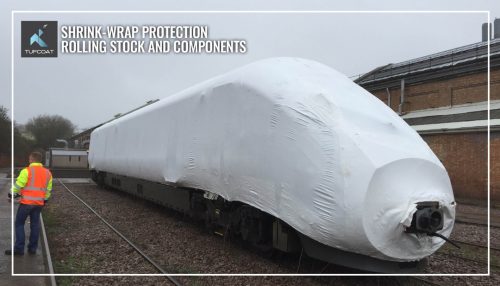 Tufcoat shrink-wrap creates a cover which has a 'drum tight' fit and produces a tear-resistant covering over any shape. A shrink-wrap cover overcomes the disadvantages of conventional PVC covers that can detach and fail damage during transport or extreme weather and can be recycled after its use.  See the video below to view the process of Wrap to Site !!
All images above (C) Tufcoat.
Visit Tufcoat – Weather protection & Environmental Containment at Rolling Stock Networking on 31st Sept in Derby UK.
www.rsnevents.co.uk