Dartford Composites has developed a specialist damage repair process which we have completed on over 200 trains to recover structural strength and aesthetic appearance after impact damage.
The comprehensive GRP repair service includes utilization of a specialist on-site team for repairs combined with manufacturing support where required from our factory-based team.
We understand that time is of the utmost importance and we will always respond in a timely manner. When finished, the repair will be invisible with at least the same structural strength as the pre-damaged area. We will assess the damage within 24 hours of a call out and have a team in place to commence repairs 24 hours thereafter. This response and the quality of the repairs will minimise the unit downtime and ensure the passenger service is protected.
The pictures show the extent of damage before repair, the "in process" repair and the superb quality result provided by Dartford Composites for a class 180 Cab. The train had suffered a high-speed bird strike. No tooling was available so a temporary mould was taken from the opposite end to create an exact copy to perform the repair. Working to tight timescales this unit was competed and ready for service less than 72 hours after the initial phone call from the depot.
Our Additional Capability
Refurbishment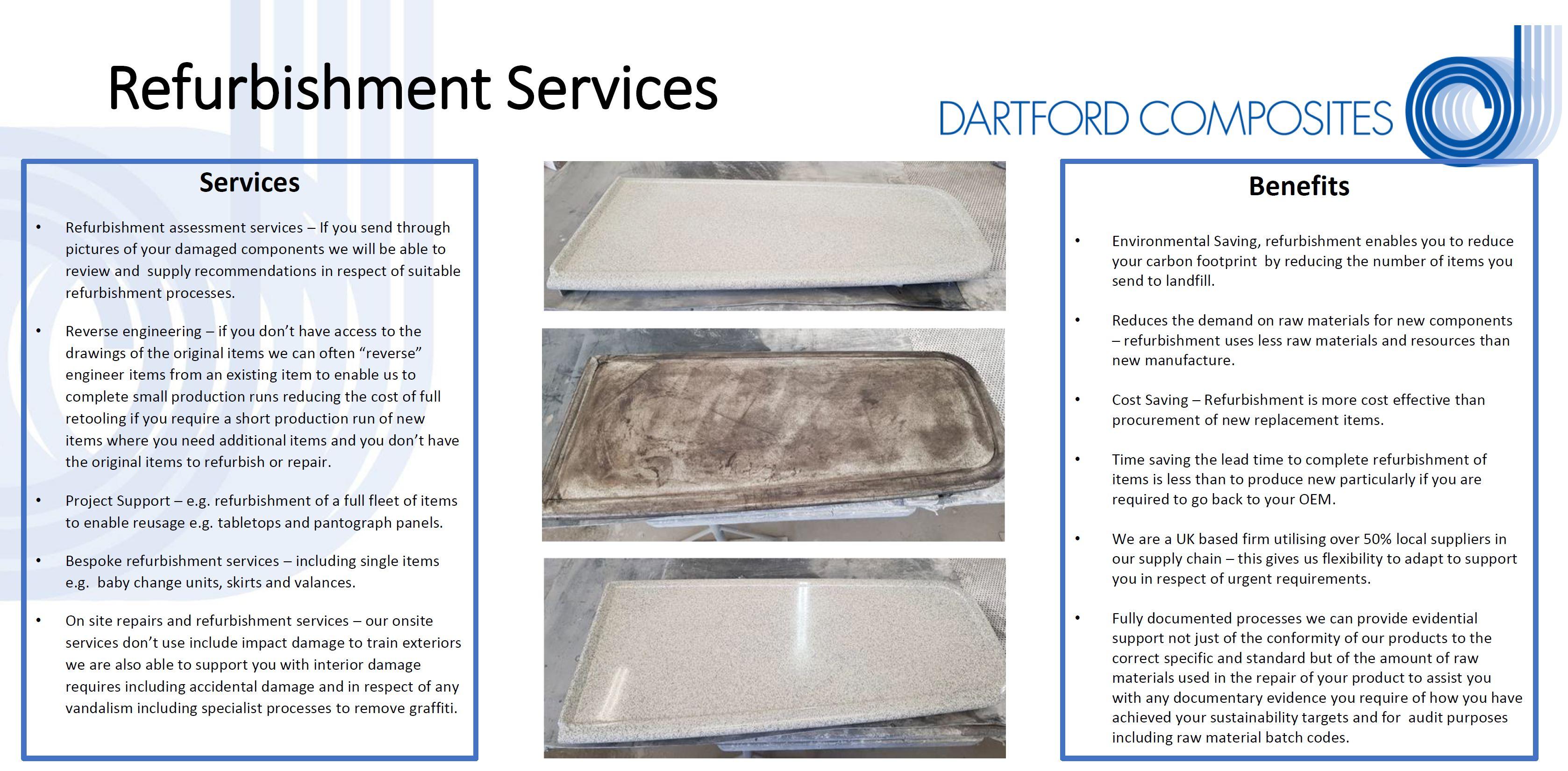 Reverse Engineering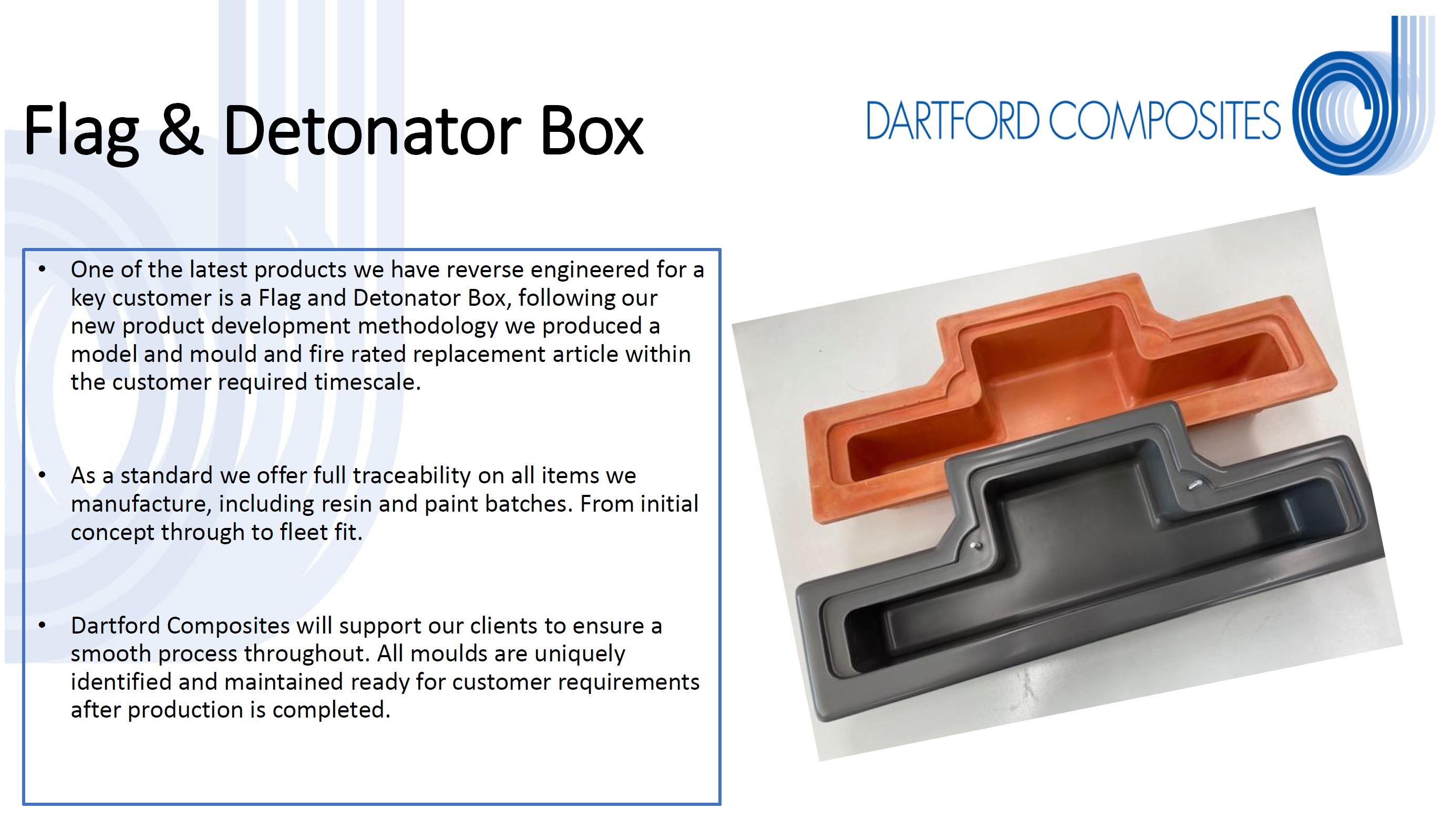 Contact Us

Jubilee Works, Ness Road, Erith Kent DA8 2LD
Tel 01322 350097
Email: sales@dartfordcomposites.co.uk
Website: www.dartfordcomposites.co.uk