Powelectrics Demonstrate Latest IoT Solutions on Porterbrook's Inspirational Innovation Hub at RailLive 2019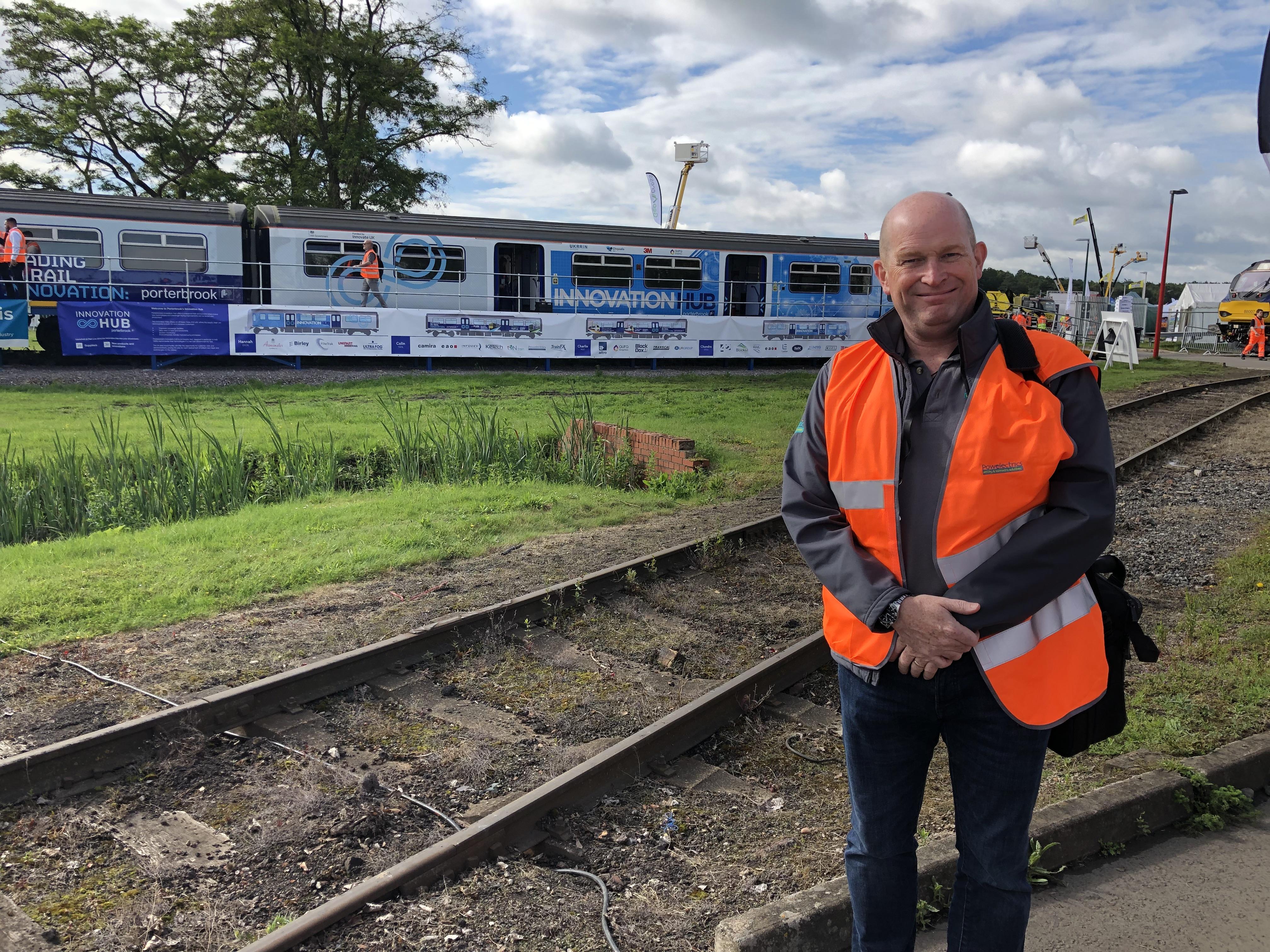 Many thanks to Powelectrics customers, present (and future!), who visited us last week at the RaiLive show. Powelectrics were delighted to be selected to demonstrate our IoT technology at Porterbrook's pioneering 'Innovation Hub' launched at the show, as part of Porterbrook's ongoing commitment to best in class innovation. The Innovation Hub is a four-car Class 319 train, set up as a static testbed for fast-tracking improvements to passenger service and safety in a 'real' environment. Powelectrics created a wireless sensor network, monitoring various parameters across the train, using the latest LPWAN technologies such as Sigfox.
Mary Grant, CEO of Porterbrook, said: "We're proud to launch the Innovation Hub; a project we hope will pave the way for brilliant new ideas and technologies to be implemented on the railways."
Mary was one of our VIP visitors during the event, where Transport Secretary, Chris Grayling came by & later Shadow Transport Secretary, Andy McDonald visited with a TV crew in tow.
Dave Oakes, was also invited to demonstrate our Industry 4.0 solutions to the Chairman of Network Rail, Sir Peter Hendry.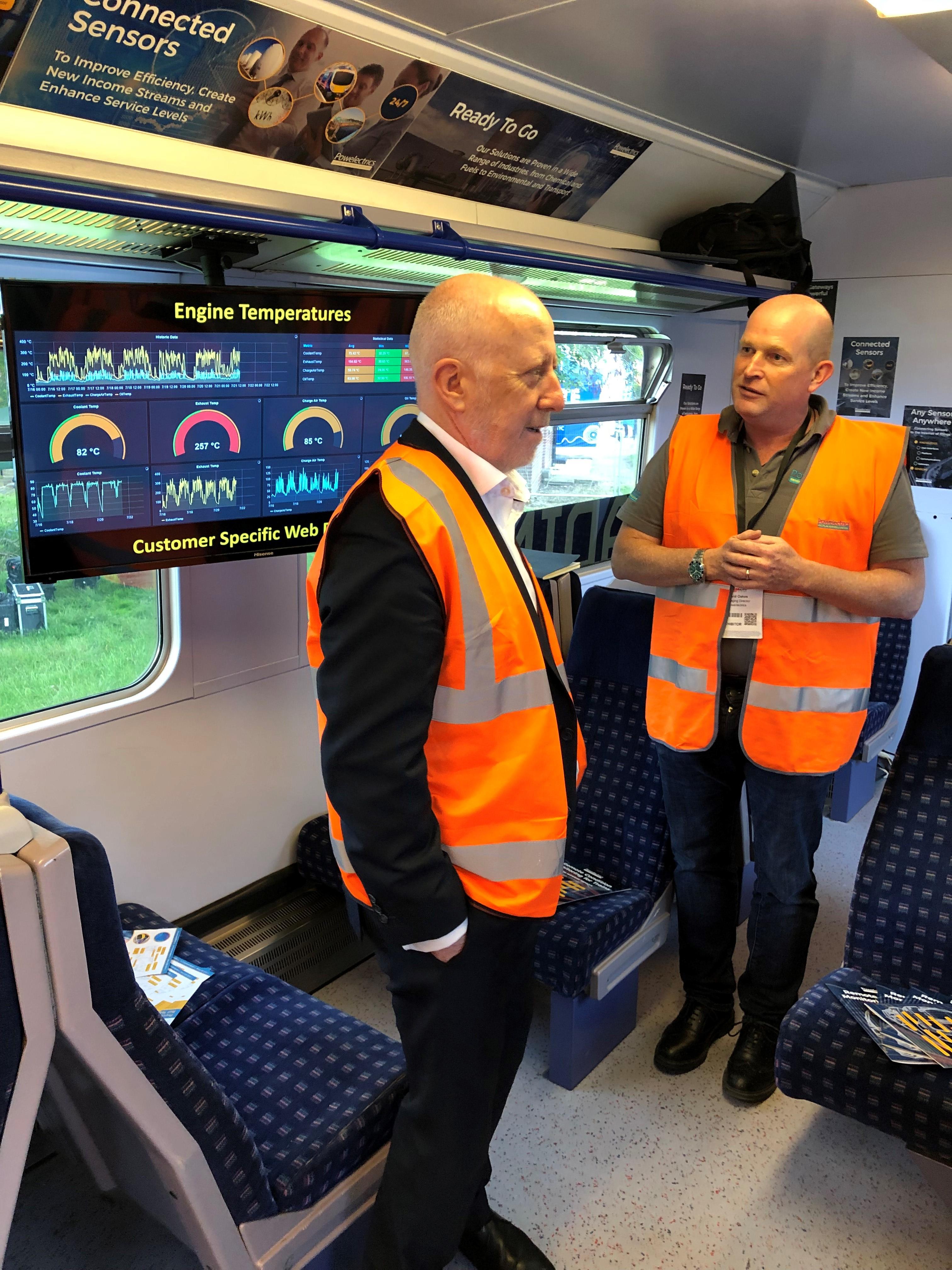 Our visitors came from train leasing and operating companies, rail consultants, infrastructure and engineering companies, IIoT integrators and developers, government bodies, academic institutions, test houses, train drivers, engineers and maintenance managers.
They were able to see a live data from sensors on the Innovation Hub itself, augmented with data from moving trains around the UK, showing how remote condition monitoring can provide the knowledge needed to improve reliability, performance, safety and comfort.
Dave Oakes" Powelectrics have been truly delighted with this event. Well done to Porterbrook for making it so easy to interact with the industry at large! We have learnt so much from our fellow exhibitors and visitors and come away with a huge number of quality enquiries and ideas for development and collaboration. Thanks again to the Porterbrook team for selecting us to participate!"
Elements that can be monitored and are frequently discussed with us by ROSCOs and TOCs in relation to condition monitoring include:
Fuel & coolant level
Exhaust, charge air, oil, coolant, bearing and alternator temperatures
Saloon temperature, humidity, CO2 & light level
Oil & air filter pressure
Oil quality (ferrous content)
Battery voltage & charger temperature
Vibration
Location (GPS/GNSS)
Toilets including level in header tank, CET level, toilet out of use
The length of time it takes for doors to open and close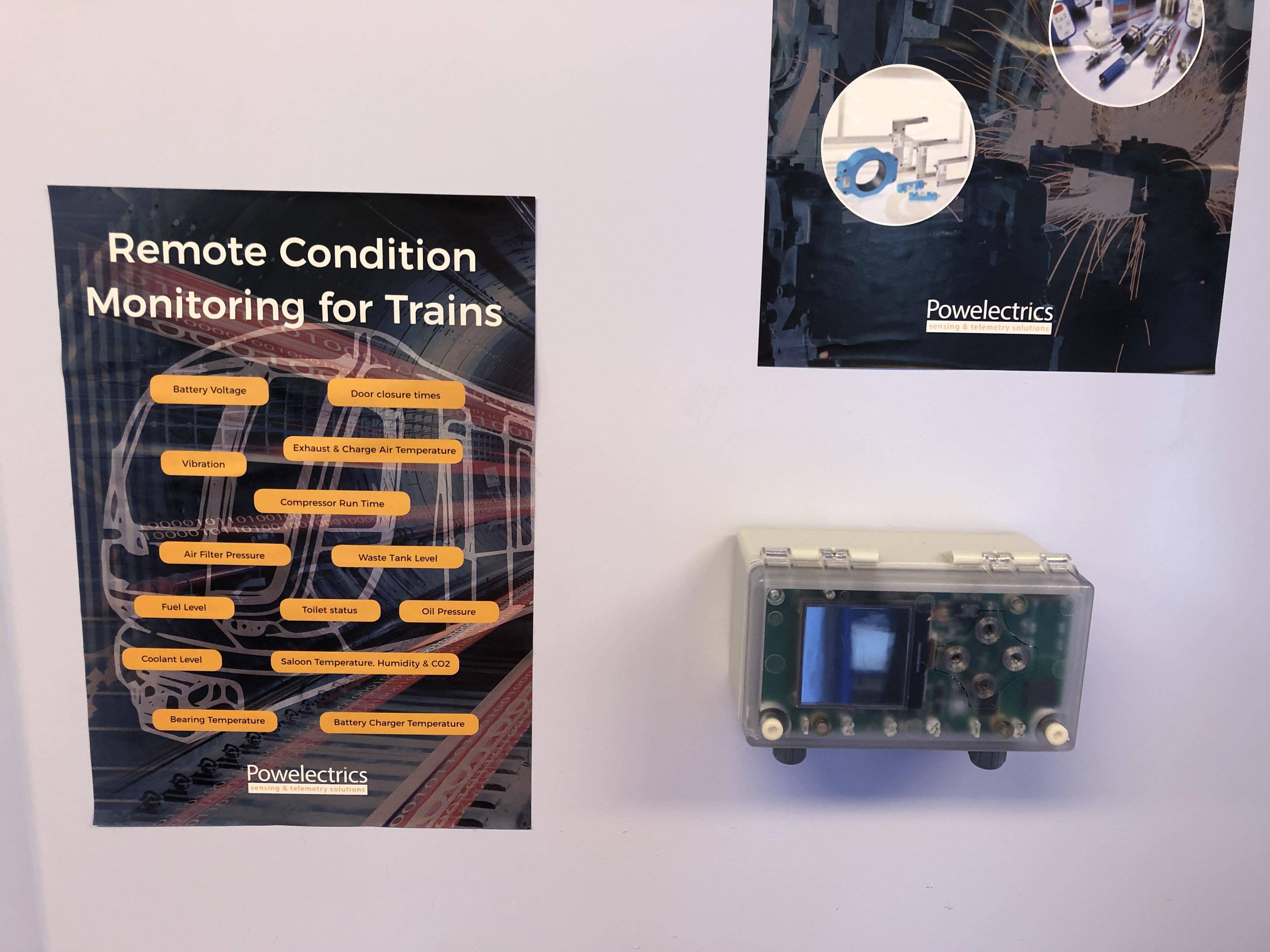 If you couldn't make RailLive, you can visit Powelectrics at the Rolling Stock Networking show, at Derby Arena on Thursday 11 July. This event will offer visitors 130 Exhibtors from around the world including many tier 1 companies, innovators and engineering companies, 8 speakers and 3 trade events.
You can register for free here: https://www.rsnevents.co.uk/register/
Showguide: https://www.rsnevents.co.uk/wp-content/uploads/2019/06/RSNshowguide2019.pdf
We welcome your on train or rail infrastructure enquiries: +44 1827 310 66 or sales@powelectrics.co.uk