Despite RSN being in July 2020 there has already been huge interest in the show with many previous exhibitors returning for 2020 and New Exhibitors enthused by the size, scale and footfall of the sell out 2019 event.
New Exhibitors Dunstanville, TT Electronics and Nubold are all welcomed to what will be a superb event.  Footfall in 2019 was 1212 and we are intending to beat that record in 2020 by expanding the interest of the event and through the superb marketing provided by our own team and our Media Partners.
See much more at www.rsnevents.co.uk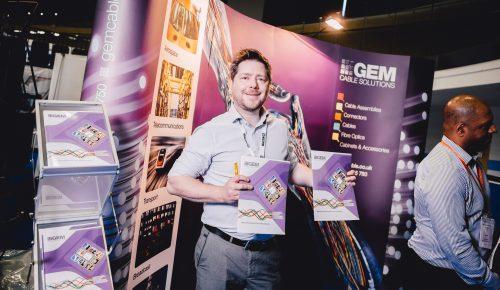 Exhibitor Feedback provides the RSN team with great enthusiasm to expand the event and with stand prices at Just £850 for 4 x 3m space, Carpeted with Electrics the event offers exceptional value for money.  This is possible because the organisers are all members of other Railway Businesses making this an event organised by Rail Professionals for Rail Professionals.
Being active in the rail market on a daily basis ensures that we are up to date with the industry, direction, opportunities, challenges and successes providing a relevant organisational team to serve our exhibitors and visitors.
Signing up early provides exhibitors with access to the marketing platform hosted on our web site, regular news items and being part of our continued event marketing as part of the RSN Rail Community.
We have already welcomed Aegis Engineering Systems, Alfatronix, Aura Graphics, Charcroft Electronics, EAA Projects, DC Airco, Depot Rail, Department for International Trade, Forbo, FISA, Holbro Engineering, Infodev EDI, Jobson James Rail, Jones Nuttall, LPA Group, Luso Electronics, On Train, Plastic Coatings, RailBusinessDaily, Rail Forum Midlands, Railway Children, Nubold Group, PSL Group, Rowe Hankins, Schaltbau, SET, TT Electronics and Uniroyal Global as exhibitors.
Take Your Place and Book Your Space – Capacity for 2020 has been increased to 148 stands.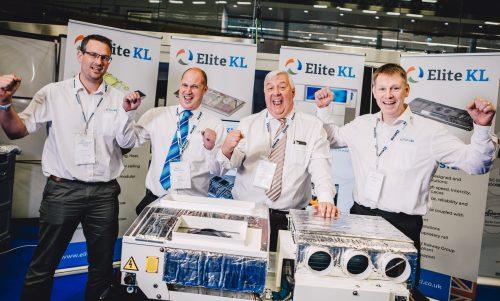 What our Exhibitors Said
A sample of exhibitor feedback provides the assurance to our exhibitors that the event will provide exceptional value and result in marketing budget being well spent.  In the absence of Railtex in 2020 the organisers are looking to ensure that RSN 2020 is the largest indoor event for those active in the Passenger and Freight Market, Depot Equipment and Railway Services Sectors.
"I would like to take this opportunity to say, RSN2019 was a wonderful experience for Mattei Compressors Ltd and a BIG THANK YOU, to you and your team for making this possible !"  Graham S Leach Business Development Director Rail & Transportation Ing. Enea Mattei S.p.A.
Let me congratulate for the result had with the event, my personal point of view is that in general the event has achieved all the results (quantity and quality of attendees and participants), and in particular for me has been a great and profitable day, again for the massive interest of the market in us and in our serious focus on the UK market. So, congratulations again. Luca Giantin FISA.
I just wanted to drop you a quick note to say congratulations on a very successful event!  We heard so many excellent reports from other exhibitors about the quality of visitors attending as well as how impressed people were about the professional delivery of the event and conference.  Well done to you all and we look forward to supporting you again next year!  Eli Rees-King – Marketing Communications Director – Rail Alliance
"Great show, looking forward to 2020, we all appreciate the hard work in making the 1st one a success" Ravi Taheem Sourcing Director at CAF Rolling Stock UK
We were very impressed with the whole event and the professionalism of the team.  Our stand was busy with a range of different people and we made some good contacts.  We will be putting this in our event diary for the future. Alice Gilman Vivarail.
"Fantastic atmosphere today – well done you two!  Superb organisation, your hard work has paid off"   Maria Smith – Development Manager at Flotec.
"Wanted to say I had a great show, really good for chit-chat and catchup with the industry in a relaxed environment". Damon Cadman Sales Engineer LPA Channel Electric Ltd
"The whole EnPro team had a blast today, and we would like to place on record our thanks to the team… you broke us in to our first ever trade show!  It was a brilliant day!  I am still buzzing!  I had no idea that trade shows were our thing; but I find myself thoroughly excited and looking forward to the next one!  Daniel Cartwright – Commercial Director at EnPro Group Ltd
I just wanted to send you a quick note to say huge congratulations on yesterdays event.  There wasn't anyone we spoke with who wasn't incredibly positive about the day and once again thank you so much for your support of Railway Children and that of your teams.  Dave Ellis – Railway Children.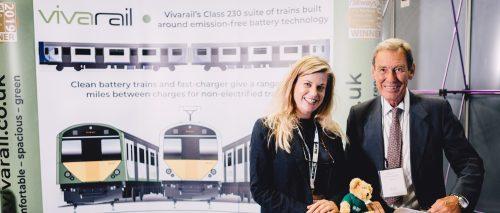 Get the Buzz see the Pictures of the Event in the Gallery Below.
Join the RSN community in 2020 Take Your Place and Book Your Space for Just £850 mail info@rsnevents.co.uk
The Events Team at RSN
[foogallery id="8472″]