RSN 2020 EXPO and Conference will be by far, the Largest Indoor Show serving the UK Rail Passenger & Freight Rolling Stock, Depot Equipment, Ancillary Services and the Rail Supply Chain in 2020.

Organised by Railway People for Railway People
Our events team are all separately active in the Railway Market in the maintenance, technical equipment, marketing, route to market and railway insurances sectors.  Our Media Partner is a specialist in Rail Industry media and marketing.

Superb, Value for Money Marketing Budget Decision
The sell out – Rolling Stock Networking Show was a Phenomenal Success in 2019 attracting over 130 exhibitors and drawing a quality footfall of over 1200 people.
The low cost high value show has a remarkably low cost to exhibit.  The early bird price is only £850 and this provides a 4m x 3m space carpeted with a 500w electrical supply and complementary entrance to the RailBusinessDaily.com conference; making this an easy marketing budget decision for those wishing to meet customers and suppliers in the rail industry with minimal outlay.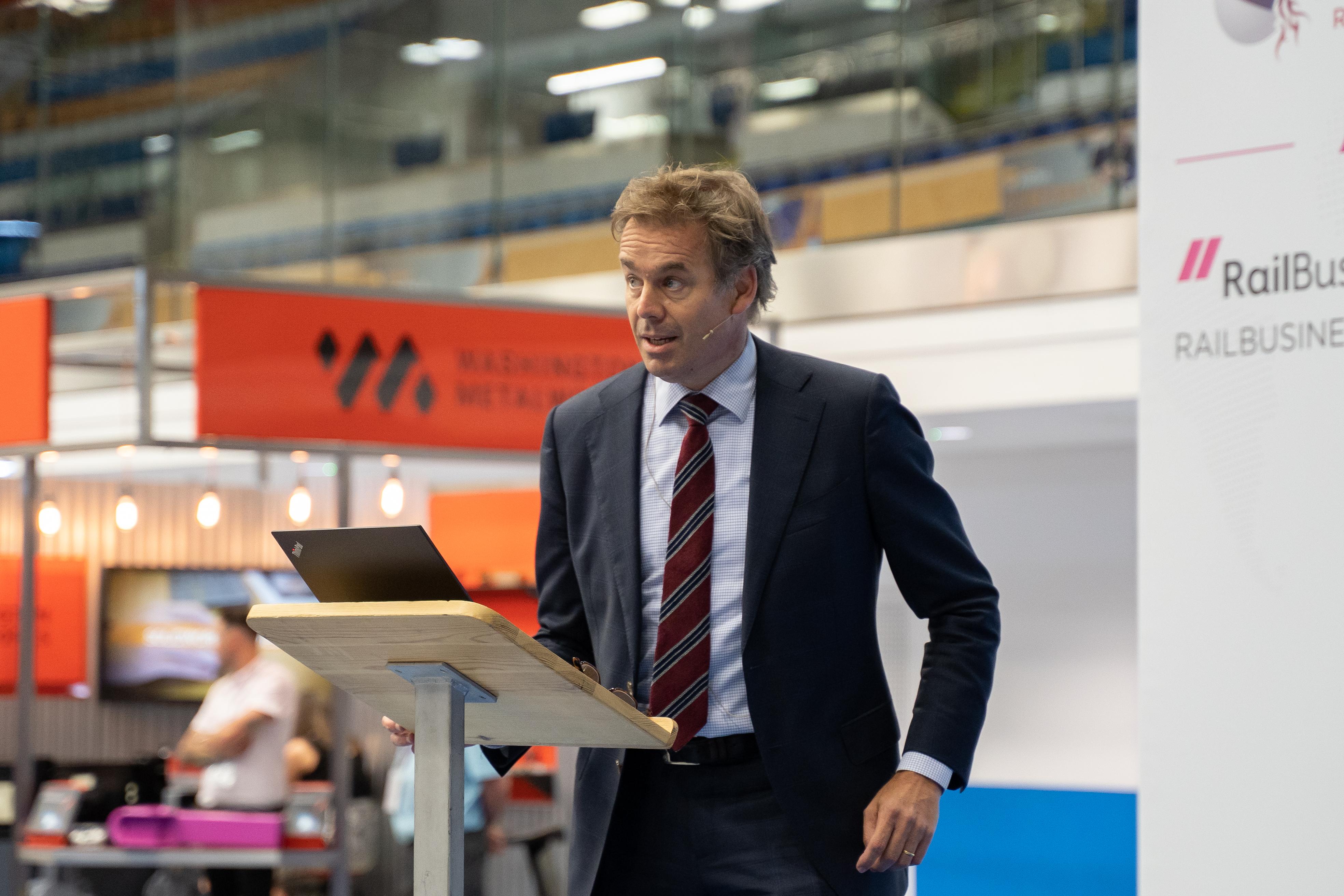 Hein Van Der Schoot – MD Stadler Rail Services Speaker at RSN 2019
The 2019 event succeeded in delivering the organisers aim to be a fully inclusive show, not only drawing in major international new builders but also SME's, Micro Companies and Academia.
69 Stands Sold in Weeks from General Sale – Find out why at

www.rsnevents.co.uk
The show has already attracted companies keen to take their place at RSN 2020.  Vivarail, Gemini Rail Group, LPA Group, FISA, Uniroyal Global, Sabre Rail, Mattei, IM Kelly R&A, Barnbrook, Depot Rail, Stauff, TT Electronics, Aegis Engineering Systems and many,many others.
Ideal Timing
Our RSN 2020 Event is on 2nd July 2020.  The absence of the UK's Premier Event Railtex in 2020 avoids any early season clash. We also avoid the late September date of the world's Premier Rail Event Innotrans Berlin and a flurry of other events in September and October.  RSN avoids all holiday periods.
Much to See and Do – RSN 2020 is The Place to Be on 2nd July.
RSN 2020 is expected to draw an even greater footfall than the exceptional 2019 event.  RSN 2020 has space for 148 exhibitors enabling us not to disappoint prospective exhibitors, as the RSN 2019 event sold out months before the show.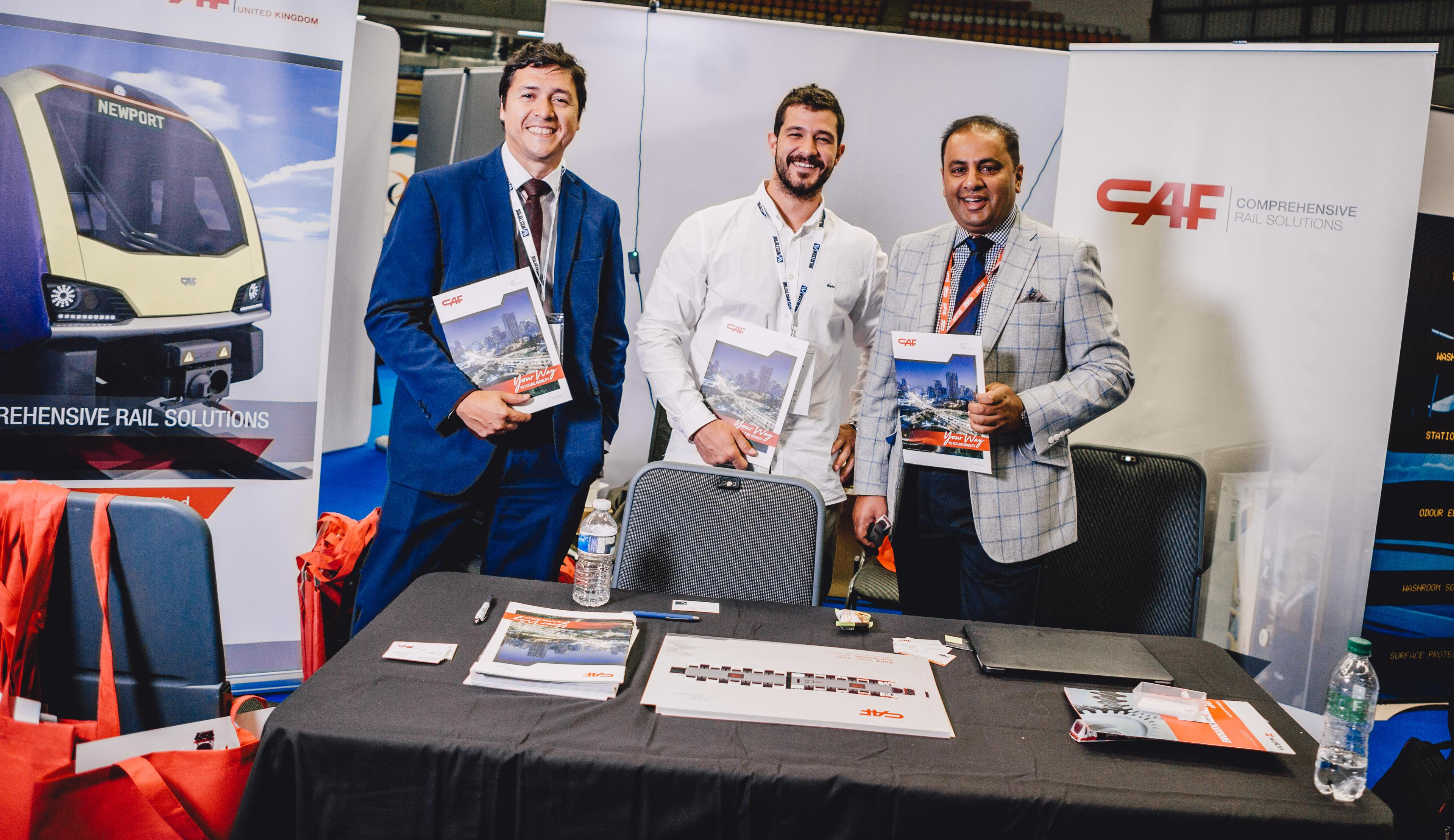 The CAF Team led by Ravi Taheem, Sourcing Director – CAF Rolling Stock UK Ltd

The highly successful RBD conference provided delegates with news from CAF, Stadler, and Vivarail, the 2020 conference will include Vivarail and CAF and will add to this with many great speakers from the leading industry players.  For 2020 Gemini Rail Group are already confirmed to join as speakers.
Why pay to get access to leading companies, attending the conference is entirely free.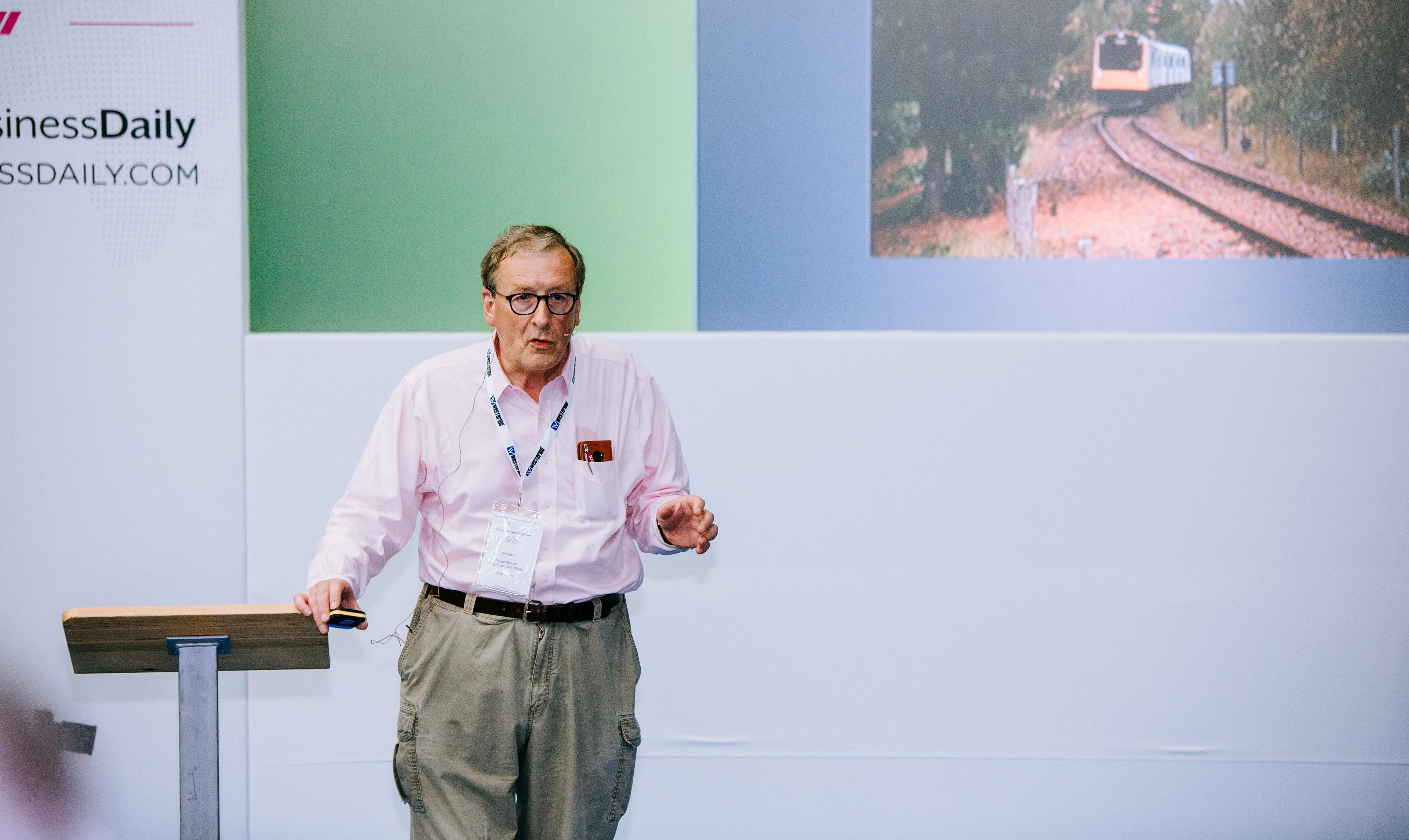 Adrian Shooter – Chief Executive of Vivarail speaks at RSN 2019
Rail Business Daily is the RSN Media Partner
RailBusinessDaily provide the powerful promotional machinery for the event for the benefit of all of our exhibitors.  The Show Preview to be released in March and the very popular Show Guide which will be released in June offers an opportunity for Exhibitors to select from a number of value for money packages for advertising.
Be sure to sign up to RailBusinessDaily.com to be the first to know about all of the RIN and RSN family of events.  See the conference page for details of their event.  The RailBusiness Daily Conference at RSN is organised by RailBusinessDaily.
What Makes Exhibitors Choose Rolling Stock Networking
"I would like to take this opportunity to say, RSN2019 was a wonderful experience for Mattei Compressors Ltd" Graham S Leach Business Development Director Rail & Transportation Ing. Enea Mattei S.p.A.
"A fantastic event…really busy for everyone…..lots of people will be back next year" Elaine Clark – CEO Rail Forum Midlands.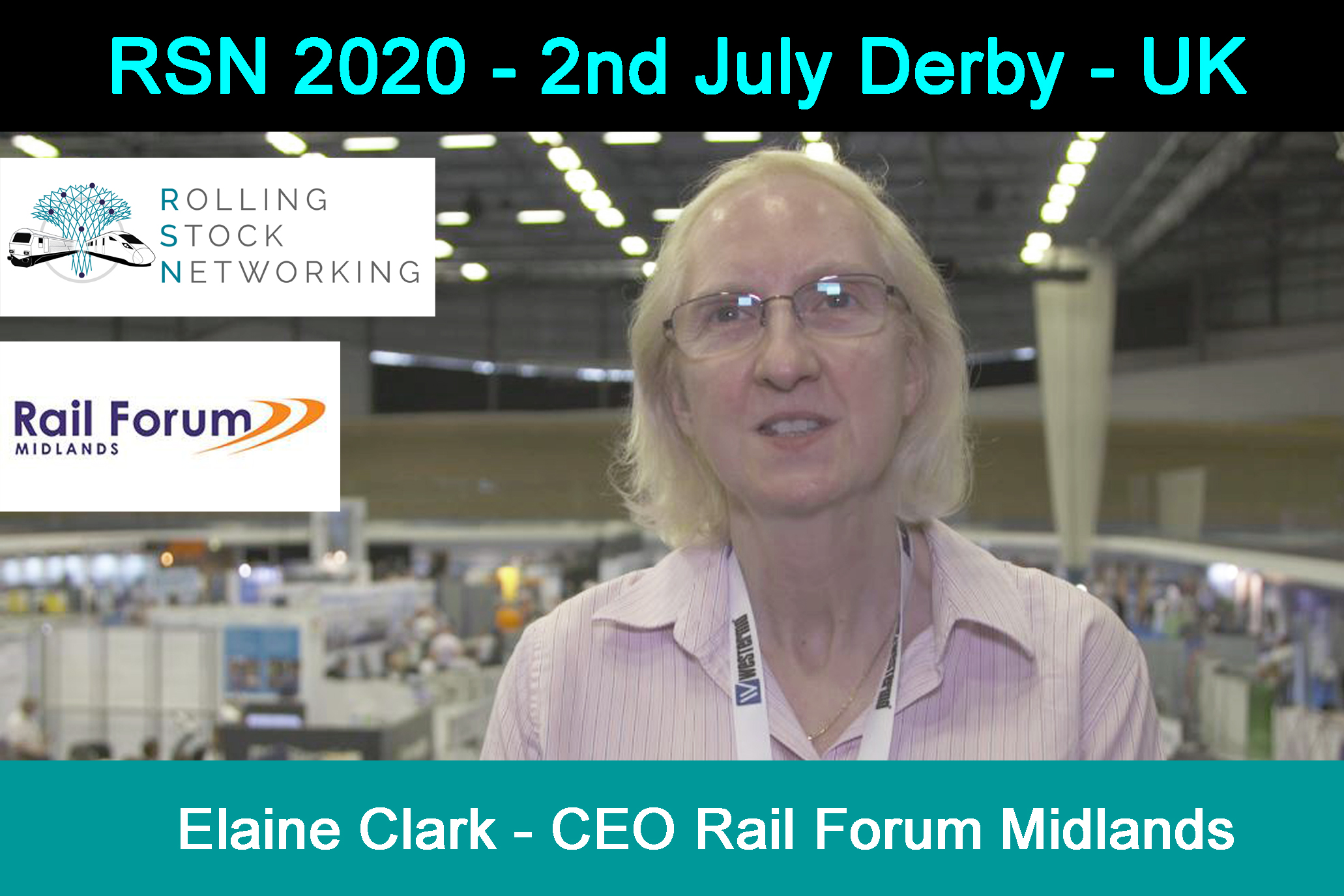 "The event has achieved all the results (quantity and quality of attendees and participants), a great and profitable day, again for the massive interest of the market in us and in our serious focus on the UK market" Luca Giantin FISA.
"We heard so many excellent reports from other exhibitors about the quality of visitors attending as well as how impressed people were about the professional delivery of the event and conference.  We look forward to supporting you again next year"  Eli Rees-King – Marketing Communications Director – Rail Alliance
"Great show, looking forward to 2020" Ravi Taheem Sourcing Director at CAF Rolling Stock UK
"We were very impressed with the whole event and the professionalism of the team.  Our stand was busy with a range of different people and we made some good contacts.  We will be putting this in our event diary for the future" Alice Gilman Vivarail.
"Fantastic atmosphere today superb organisation, the Railway Family has really turned out for us, your hard work has paid off"   Maria Smith – Development Manager at Flotec.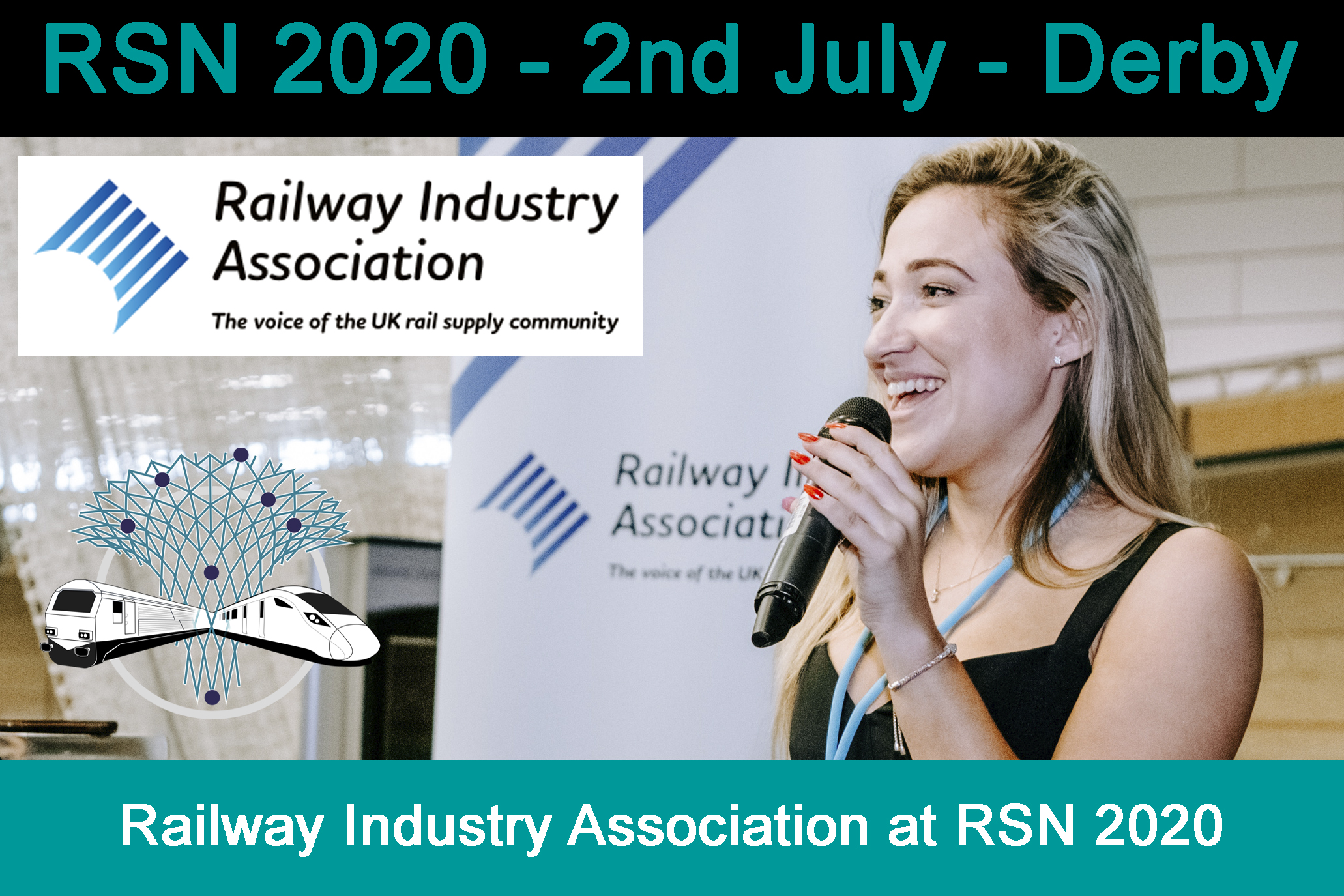 Take your place and Book your Space at

www.rsnevents.co.uk

To find out why RSN 2020 is the place to exhibit in 2020 visit the web site www.rsnevents.co.uk
Contact us
Kevin   07527 811700
Sue      07477 358672