The railbusinessdaily.com Conference at RSN 2020
Web content presently reflects RSN 2019 and will be updated by the conference organiser RailBusinessDaily.
---
What will it involve?
The conference will feature leading industry professionals who will share their knowledge, experiences and innovative working practices during a series of sessions throughout the day. With speakers drawn from train operating companies, freight operators and the broader rail industry, the presenters and topics will undoubtedly have something of interest to showcase for all delegates.
The conference will include panel discussions and Q&A sessions. It will give delegates and exhibitors the opportunity to learn about projects, innovations, successes and real-life railway experiences that will help their businesses to grow and prosper – all delivered in railbusinessdaily.com's simple but impactful style, which has become synonymous with our unique approach.
David McLoughlin, CEO at railbusinessdaily.com, said: "RSN is a new event that is already drawing the crowds and we are really pleased that the organisers have agreed to let us play our part in what promises to be a fantastic day. We have already identified five very high profile speakers and details will be announced via railbusinessdaily.com in the coming weeks. If you haven't booked already, it isn't too late to do so with both delegate and sponsorship opportunities available for anyone who has an interest in all things rolling stock. We hope you can join us at our conference."
---
The RailBusinessDaily Conference and the Trade Events are not organised by Rolling Stock Networking. Rolling Stock Networking provides space to those third parties and each sub-event is entirely in the control of the respective organisers.
These complementary events in airline style seated format are expected to deliver a series of engaging programmes with a full programme of sub events during the day with speakers and topics focusing in networking, education, assistance to access the market and access to technology led support.
---
2019 – Speakers
railbusinessdaily.com will announce new speakers in the coming weeks and they will be listed here: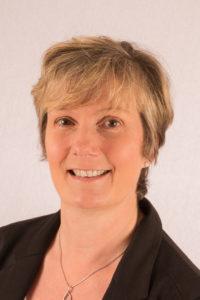 Maggie Simpson – Director General at the Rail Freight Group
Since joining in 2005, she has been leading work to ensure that Government and rail industry policy is supportive to a growth of rail freight and that member companies of the Group have the opportunity to participate fully in the sector. Previously Maggie worked in a range of passenger and freight roles at the Strategic Rail Authority and OPRAF, including freight strategy development, and franchise management. She has also worked in consultancy.
---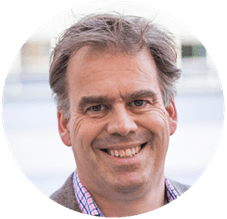 Hein van der Schoot – Stadler Rail's Managing Director for USA, UK and NL
Hein started at Stadler Rail in 2013 and under his stewardship, SRS NL won every maintenance contract for regional operators it bid for. Over the last few years, Hein – who is based in the Netherlands – has focused predominantly on UK projects in Glasgow, Norwich, Liverpool and Cardiff. A general manager with a background in finance, he has worked in various industries, including Via Corus (steel), Nuon (utilities) and Citadel Industries (manufacturing). Stadler Rail provides a comprehensive range of products within the heavy and urban transport sectors, including high-speed, intercity, regional and commuter heavy rail trains, underground trains, tram-trains and trams.
Stadler also build main-line locomotives, shunting locomotives and passenger carriages, and are the world's leading manufacturer in the rack-and-pinion rail vehicle industry.
During his presentation at the Railbusinessdaily.com conference, Hein will give an overview of the Stadler Group, with particular emphasis on the UK market, including the four 'live' projects in its portfolio. Hein will also discuss Stadler's diversification into this area of business.
---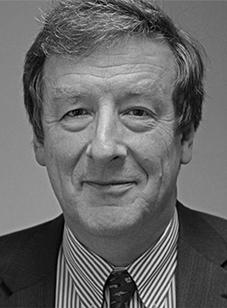 Adrian Shooter – Vivarail's Chief Executive
Adrian Shooter – Vivarail's Chief Executive has been announced as a keynote speaker at the Railbusinessdaily.com conference at RSN.
A Chartered Mechanical Engineer, Adrian has worked in the rail industry for 40 years and has specified and procured several types of trains for British Rail, Chiltern Railways and London Overground.
He led a management buyout of Chiltern Railways in 1996 and retired as Chairman of Chiltern Railways and London Overground Rail Operations Ltd in 2011.
Since then, Adrian has consulted on railway engineering, operations and customer service.
In four years, Vivarail has grown from start-up to full train manufacturer. The key aims of the company are to produce low cost, low maintenance rolling stock, develop systems and designs that make use of emerging technologies and bring innovative ideas to benefit passengers, operators and the environment.
During the railbusinessdaily.com conference, Adrian will discuss emission-free trains and fast charging for the UK market.
He will reveal information about the battery train Vivarail has built – the UK's first modern battery train – combined with a fast charge system and power storage bank.
Vivarail is committed to developing zero emission trains and the battery train was run in service in Scotland in 2018.
The hydrogen proof of concept train is in development. The battery train has a range of 60 miles between charges and can recharge itself in ten minutes which makes it a very viable option to replace DMUs on lines across the country..
---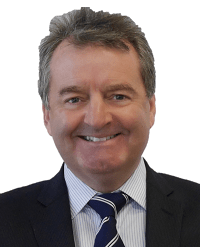 Karl Watts – Chief Executive Officer of Rail Operations (UK) Limited
Karl has 40 years' experience of developing and managing passenger and freight operations and is currently leading the development of Traxion and Orion. In his role, Karl is also leading the development and procurement of class 769 'FreightFlex' tri-mode units and a fleet of class 93 mixed-traffic locomotives – the UK's first Hybrid locomotive fleet. Rail Operations UK is the parent company of the Rail Operations group (ROG) – the UKs most innovative train operating company, dedicated to the rolling stock manufacturing, engineering and leasing sectors. ROG handle new fleet deliveries, new fleet testing, commissioning and fault free running, provision of signal protection zones, fleet transfers and cascade programmes.
The firm also deals with fleet movements for refurbishment and modification programmes and fleet storage.
During the conference, Karl will discuss ROG's presence in the UK rail industry's supply chain as a provider of specialist train operating services in support of the rolling stock manufacturing, engineering and leasing sectors.
---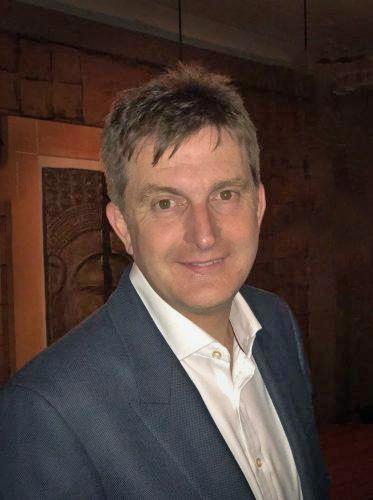 Craig Purcell – Chief Executive Officer at Fenix Rail Systems has been announced as guest speaker at the Rail Business Daily conference at Rolling Stock Networking.
Craig started his career in signalling design for British Rail, progressing through the signalling engineering disciplines.
In his current role, Craig has responsibility for overseeing the day to day running of Fenix, managing his team, developing strategy and building a sustainable future for his business.
Fenix Rail Systems is an experienced and trusted provider of high-quality mainline signalling and depot control systems.
The firm provides a wide range of expert professional services to the rail and light rail sector across the UK, Southeast Asia and Australasia.
Its collaborative approach to projects enables clients to enjoy the benefit of cost effective turnkey solutions to any signalling requirements.
Fenix Rail Systems add real value to train operating companies and rail system users worldwide, including but not limited to design, installation testing and commissioning of railway sector projects.
At the conference, Craig will discuss 21st century depot control and what can be done to locate efficiencies in depot operations to reduce delays.
He will discuss the Tie-Fenlock system which was first installed in the UK at the Central Rivers Depot in 2000 and has since established a track record of outstanding reliability.
It is imperative that train movements into and out of a depot are as smooth as possible which is why the innovative depot control system was created.
Craig will share information on how the system assists the depot team to optimise the operation of the depot, including how it's made depot operators' jobs quicker and easier so a single operator can control even complex depots.
---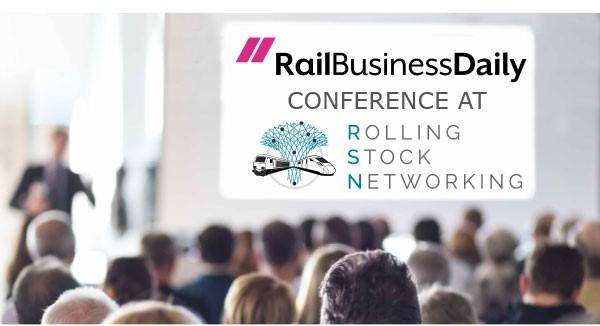 Ravi Taheem – Sourcing Director at CAF
Ravi's experience span's several years working within the UK and wider European rail and infrastructure sectors affording him significant industry insight at varying levels, he has held mission critical positions of responsibility and shaped commercial policy across major areas of spend represented by critical systems and services.
CAF is a multinational group with over 100 years of experience in the supply of comprehensive transit solutions positioned at the forefront of technology for high value added sustainable mobility. The company is a leader of the railway industry offering one of the most comprehensive and flexible arrays of products in railway related markets, such as rolling stock, components, infrastructure, signalling and services (maintenance, refurbishing and financial services).
Ravi will give an introduction into CAF Rolling Stock in the UK, delivering an overview of its current UK operations and localisation policy around direct and indirect goods and services. Ravi will be happy to discuss CAF as an entity in the UK and its policies around procurement policy in the UK.
---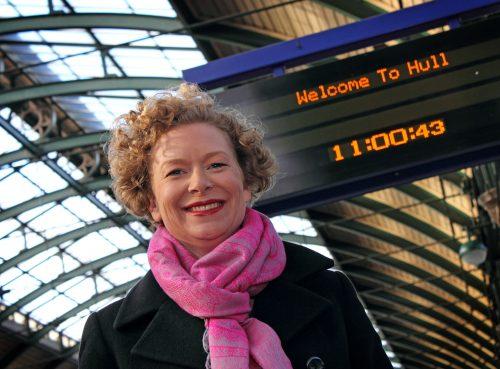 Cath Bellamy – Managing Director at Vintage Trains
The former British Rail graduate trainee was MD of the Chiltern Railways franchise until 2007, then went on to run open access operator Hull Trains and support the Department for Transport and major industry suppliers in several major transport related projects. In her current role as MD at VTL, Cath has been given the challenge of setting up a main line steam company and helping to make sure steam has a future on the main line for years to come.
The firm aims to develop its base at Tyseley Locomotive Works into a global centre of excellence in the running and ongoing preservation of steam on the main line and in turn, maintain the heritage skills required to do so. To support the retention and teaching of heritage engineering skills, VTL provides associated apprenticeships programmes that help deliver the enjoyment of steam for years and generations to come.
During the conference, Cath will talk more on how a future can be secured for main line steam in the 21st Century.
---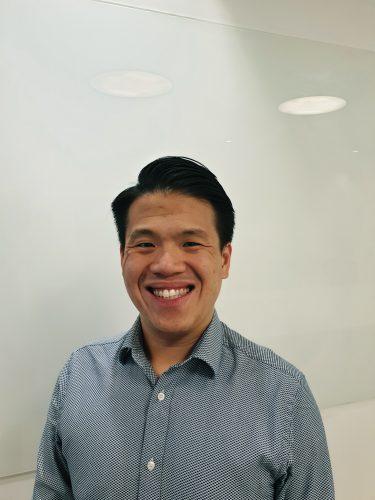 Barry Tan -Vehicle Dynamics Engineer, Rail Safety and Standards Board (RSSB)
Barry's current role involves the development of Railway Standards, Euronorms and ISO documents.
Barry also sits on steering groups for research and development projects as a technical specialist – including the research on passenger seat comfort. Through research, standards and analysis, the company helps its members deliver a better, safer railway. Barry will discuss the work that RSSB is doing with key stakeholders to improve winter preparation for rolling stock, infrastructure, and operations.
He will present the existing guidance note related to winter preparation and the work being undertaken to improve it for the rail industry.The purpose of this is to raise awareness of the work involved for winter preparation – even in the summer months. This will improve cooperation between TOCs, FOCs and infrastructure managers by aligning expectations, improving the understanding of required actions from all relevant parties and learning from experience.
---