ONE MONTH TO GO
Now is the time to register for Free Attendance at a Huge Rail Show in Derby UK – REGISTER NOW HERE
Alstom UK, CAF, Stadler, Vivarail, Gemini Rail, Pullman Rail, Brodie Engineering and Loram

lead the tier one exhibitors with leading consultancies

Capgemini Rail, Mott Macdonald and AEGIS

.  Equipment suppliers include

Infodev EDI, DC Airco, LPA Group, Strukton Rail

and many more.  Infrastructure and Depot Equipment companies are also in force with

Cairn Cross, Depot Rail, Totalkare, Premier Pitts

at the show.  Simply put with 145 Rail exhibitors the show is the place to be on 30th September.
The event also features the RSN Expo, RailBusinessDaily.com Conference, Railway Industry Association Meet the Buyer and the AEGIS Technical Seminar; all within one great venue.
See More about each Event on the links below.
Click below to watch footage from our last event
145 Great Exhibitors – Put RSN2021 30 Sept – Derby in your Diary.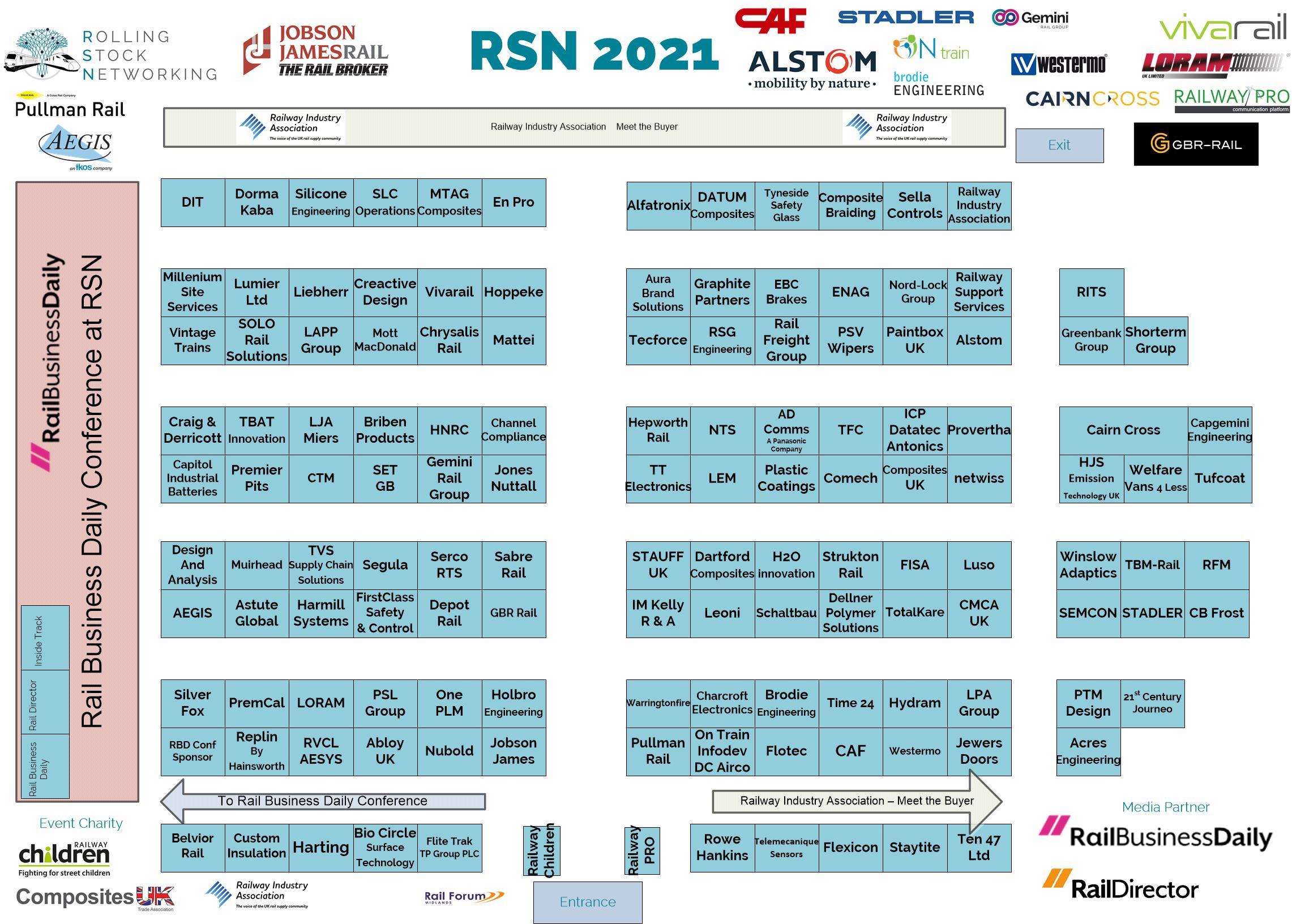 Follow Us and Look Forward to a Great Day