Norton Straw are Exhibitors at Rolling Stock Networking at Derby Arena (Velodrome) on 11th July 2019 – Come and Meet our Team on Stand F6.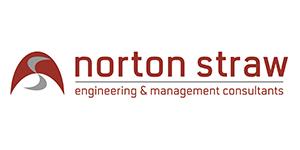 We are delighted to have opened our new Derby office in the East Mill of the historic Darley Abbey Mills, only weeks after our Bristol team moved into their new office.
We call it our new office but the building dates back as far as 1792, however it is definitely now set up for an engineering and technology company operating in the 21st century; we even replaced the looms with our new high-performance computing facility!
Only a few metres from our former office in the Old Steam Engine House (we were sad to leave the log burner we had there), the East Mill gives us room for our planned and continued expansion, it provides great meeting spaces and even has a lunch area where we can get together to discuss the world's engineering and technology challenges, oh and the trials and tribulations of Derby County Football Club (may be next year)…
To all of our clients and friends old, new and yet to be, let me know if you want to come and visit us in our new home!
Rail expertise includes route modelling for hybrid power systems,  thermal analysis of power, control and underframe equipment, structural integrity and failure studies, passenger comfort, flow, and footfall analysis.