Totalkare's rail depot equipment is used by rail  manufacturers  and  operators  in  the manufacture, repair and maintenance of rail vehicles.
Whether you're lifting a single carriage or a complete train, Totalkare's railway lifting jacks are the ideal solution when it comes to the maintenance of rail vehicles.
Lifting Jacks
Totalkare's railway lifting jacks are perfect for depots and workshops. Available in a range of lifting capacities from 5,500kg to 50,000kg per jack, they are heavy duty and reliable.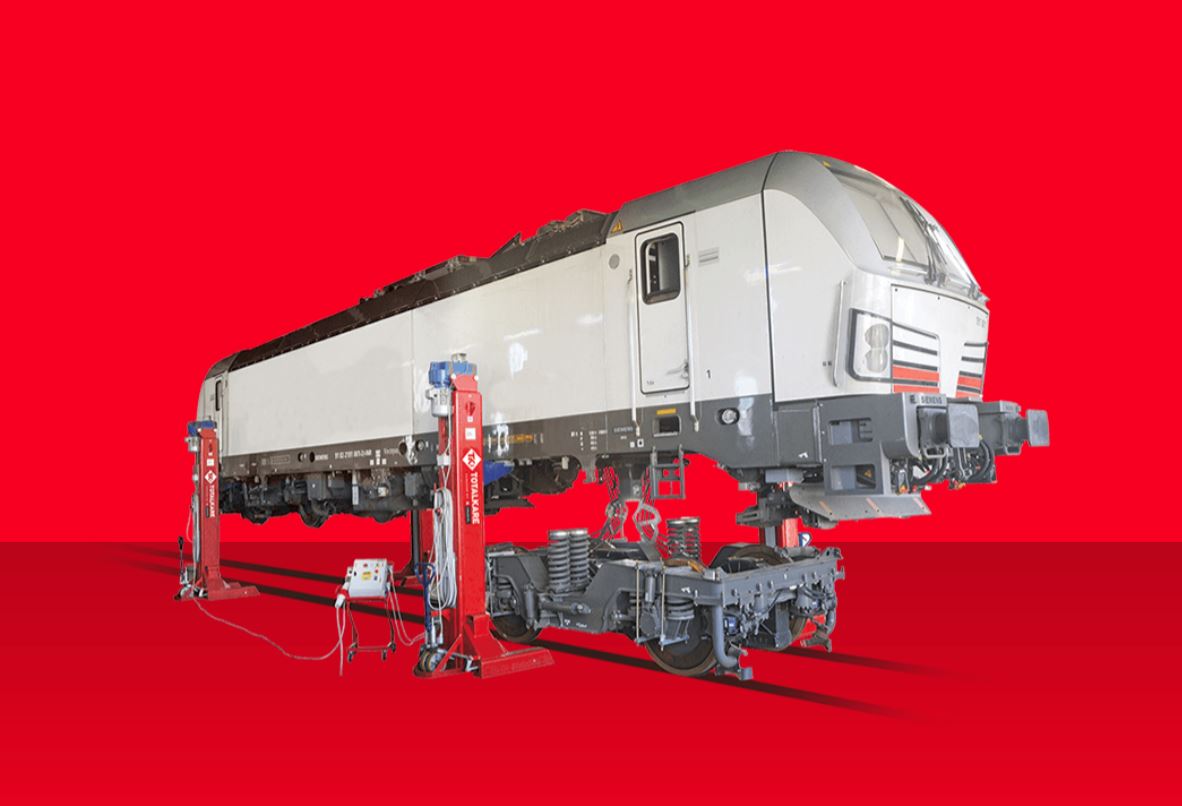 The jacks can be used in configurations of 4 to 128 columns, with computerised control units providing easy synchronicity, enabling the lifting of a single carriage or a series of rail cars.
Protect your investment in railway lifting jacks with a peace of mind Afterkare service package from Totalkare.
Product Features
 5,500kg – 50,000kg lifting capacities
 Computerised control unit with Wi-Fi remote control, event storing and recording,  and self-programmed maintenance
 Possibility to synchronise from 4 to 128 columns
 Fixed or movable lifting carriage options
 IP 55 level of electrical protection
 Low tension control with emergency stop button for safety
Inspection Pits
A great benefit of installing a rail inspection pit in your workshop is that once its installed, it can last forever. A pit makes it possible to work underneath a railed vehicle at the same time as above the vehicle which can increase productivity in your workshop.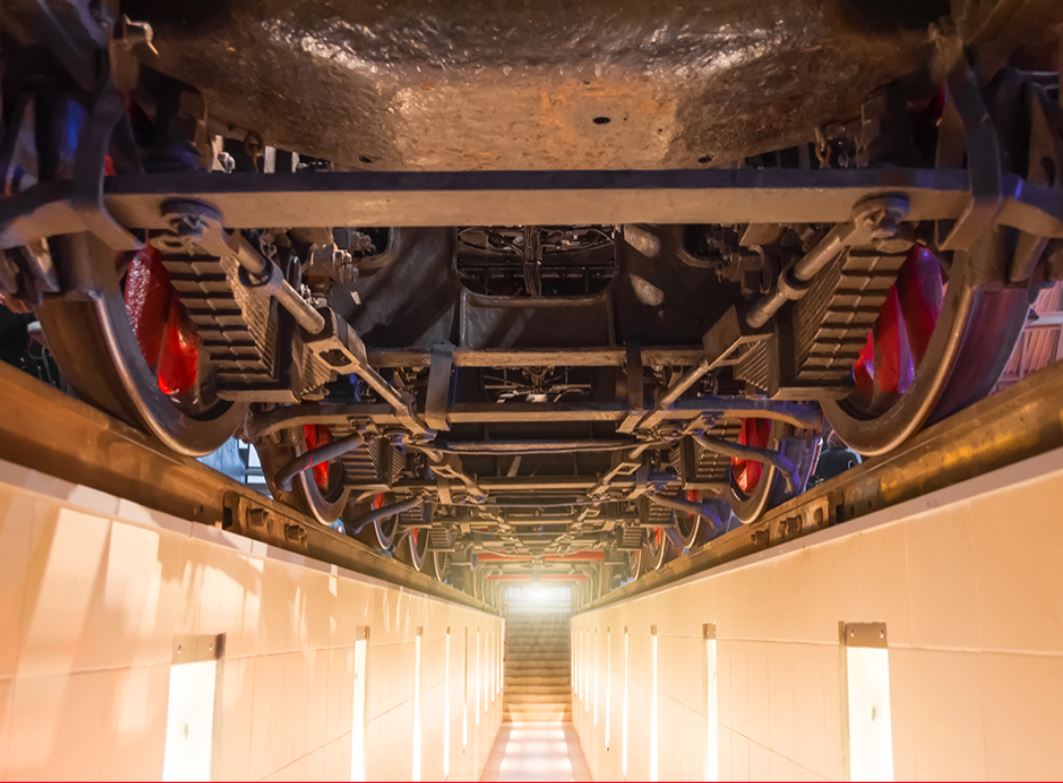 Although rail pits are usually built around a traditional basic format, they can also be tailored to suit the requirements of individual railway workshops. Designs can also include an endless range of combinations, for example, tunnels; recesses and underground workshops.
Product Features
 Unique bond of steel to concrete
 High quality safety lights provide superior lighting
 The fully welded construction stops the ingress of water
 Installed by experienced engineers
 No height restrictions – headroom not required
 Greater workshop efficiency leading to greater throughput and profitability
Totalkare
Block G1, Dandy Bank Road
Pensnett Trading Estate
Kingswinford
West Midlands
DY6 7TD
CALL US
Tel:
0121 585 2724
EMAIL US
Sales: