Muirhead have been making fine Scottish leather for the global passenger transport industry for over 180 years. That's 180 years of sustainable innovation, helping operators keep pace with ever-changing challenges.
The rail sector faces rapidly increasing demands for comfort, hygiene, and sustainability. Muirhead's low carbon natural leather provides luxury and delivers much-needed durability and exceptional technical performance – with flame resistance, lightweight, easy cleaning and even antiviral properties.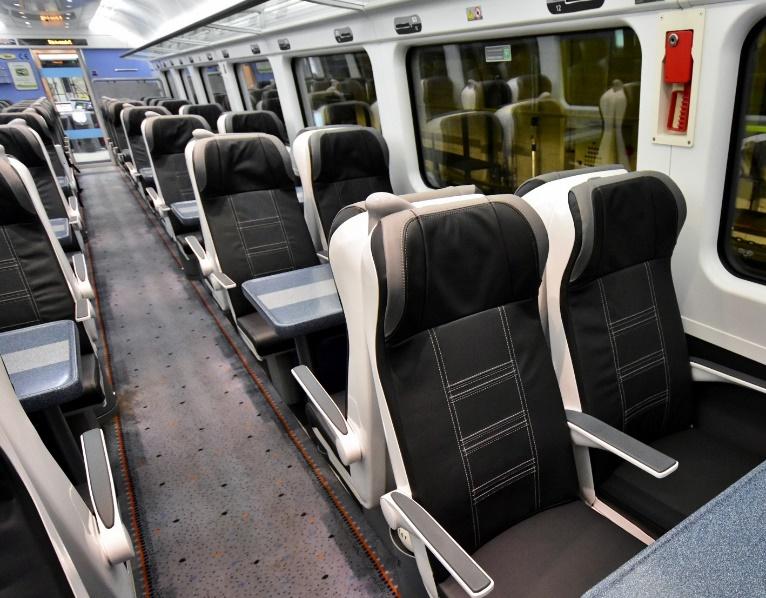 Visit our stand and follow us on LinkedIn to receive the latest news about our cutting-edge innovations and how we can help our customers achieve their carbon emissions targets, cabin hygiene, and long-term commercial objectives.
Our customers can enjoy the benefit of Muirhead's market-leading technical performance, durability, 7-year warranty, natural beauty, and easy-to-clean antibacterial properties.
Irish Rail Case Study Video
Flame retardancy standards for rail seat coverings are certified through combination burn tests, not just the surface material alone. Muirhead's in-house testing lab enables them to test full seat constructions to EN45545-2 and EN16989. This investment in technical excellence supports rail seat manufacturers to certify a full seat with leather upholstery – whether it's for new build, refurbishment, or upgrades.
Muirhead provide a full in-house design and development service for bespoke leathers, from colour matching, digital printing and perforating to alternative tanning methods and sustainable 100% natural dyes.
As well as the total cost of ownership advantages, Muirhead's leather is good for the planet. Muirhead make the world's lowest carbon leather, at only 1.1kg of CO2e per hide. They source hides locally from sustainably managed grass-fed farms, recycle their water, and repurpose process waste as fuel for their own thermal energy plant.