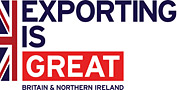 Meet your rail sector specialist – Andrew Scott-Green BSc MBA C.Eng MRAeS FIET at Rolling Stock Networking on the 11th of July 2019 in Derby.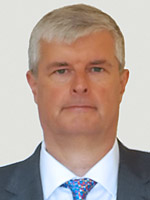 An engineer by training, Andrew worked in the rail industry developing signalling and train control products and delivering projects in Finland, Norway and Taiwan. He also previously worked with DIT for 2 years on the High Value Opportunity (HVO) programme, concentrating on rail projects in Hong Kong and Taiwan.
Find him on LinkedIn for more details of his history, or follow him on Twitter at: @hmg_dit_asg
Contact: If you think he may be of any help please do get in touch at: Andrew.scott-green@mobile.trade.gov.uk
Mentoring: is it for you?
Andrew's experience is in developing products to support the digital railway, developing autonomous and automation technology and then successfully leading bids for them. He has worked in many countries and has a wealth of exporting experience, and would like to be a mentor in your exporting journey. Here are 3 reasons why having a mentor will increase your chance of international success.:-
1. They've been there, done that
International business can be complex, and learning from a professional who has been through the ropes will help you avoid making mistakes that you might not have considered otherwise.
2. They can provide valuable connections
When starting your international journey you are going to want to build international relationships, and having a mentor with international experience and expertise will open up those doors.
3. They're invested in your growth
Having a mentor also means you have someone by your side who wants to see you grow and succeed. In addition, listening to their advice will help you gain the confidence to take risks that you normally wouldn't take.
If you've been thinking about international expansion and not sure what your next step should be, contact contact Andrew at Andrew.scott-green@mobile.trade.gov.uk to set up an obligation free call to explore your options. His time to support you is free.
He's also be very interested to hear what benefits you may have already gained from having a mentor in your corner. So if you've a story to share, please do get in touch.
If you want to discuss anything about exporting, please come and say hello at the Rolling Stock Networking event on 11th July.
I'm always interested in understand and hearing your views and stories. The Rolling Stock Networking event is a new show for me and we have a stand, so we should be easy to find. I will be there all day, so please take the opportunity to visit the show and say hi."
Have you registered (for free) to get these export leads straight to your inbox?
Register here, set up your key word alerts and get new listings today.
If you're serious about expanding your business internationally, then attending one of our seminars, workshops, webinars or networking events is an excellent way to gain practical advice on doing business overseas.
If you have any queries relating to international trade why not contact us. With staff in offices across the globe and Trade Advisers in every Midlands county, we can certainly help you find the answers.
For details on all events taking place in your region, please visit this events website
For details on all events taking place in your region, please visit this events website
DIT East Midlands: info@tradeEM.co.uk
DIT West Midlands: info@tradewm.co.uk
The Department for International Trade (DIT) is the Government Department that helps UK based companies succeed in the global economy. We also help overseas companies bring their high-quality investment to the UK's dynamic economy, acknowledged as Europe's best place in which to succeed in global business.
Ends
About Rolling Stock Networking – 130 Exhibitors – 8 Industry Leading Speakers – 3 Trade Events all in Derby on the 11th of July.
Organisers of the Rolling Stock Networking (RSN) event are encouraging visitors to register in advance of the event to ensure quick access on the day, as visitor numbers are expected to be high.
Held in the heart of the industry in Derby UK, on Thursday, 11 July, RSN 2019 will be a vibrant international event and an unmissable opportunity to meet companies of all sizes active in the passenger and freight rolling stock sector.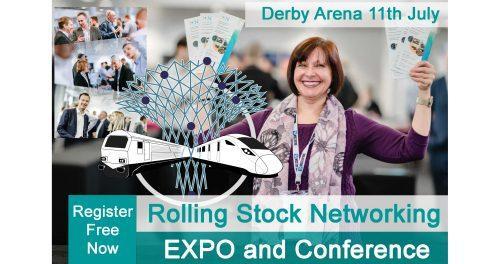 GET THE SHOW GUIDE AND PLAN YOUR DAY HERE