Infodev EDI is proud to present its new detection technology; AIIIM®. Based on AI technology, our new system combines our proven APC algorithms with an advanced AI approach, putting Infodev at the forefront of innovation.  AIIIM provides an addition to the highly successful Infodev EDI suite of products and services. 
Infodev technology captures multiple images of each train, bus or vehicle compartment, at a high frame rate. Those images are processed and analysed in real time with Infodev's A.I. based detection algorithms to measure the number of passengers standing, the number of free seats available and also to detect objects, such as luggage. This is a full train / bus solution covering every compartment or vehicle.
Our real time counting data is highly valuable for both your passengers and your crew, while our historic counting data is a must for planning your operations.
With AIIIM®, you can access the valuable information you need in order to make appropriate decisions for your operations.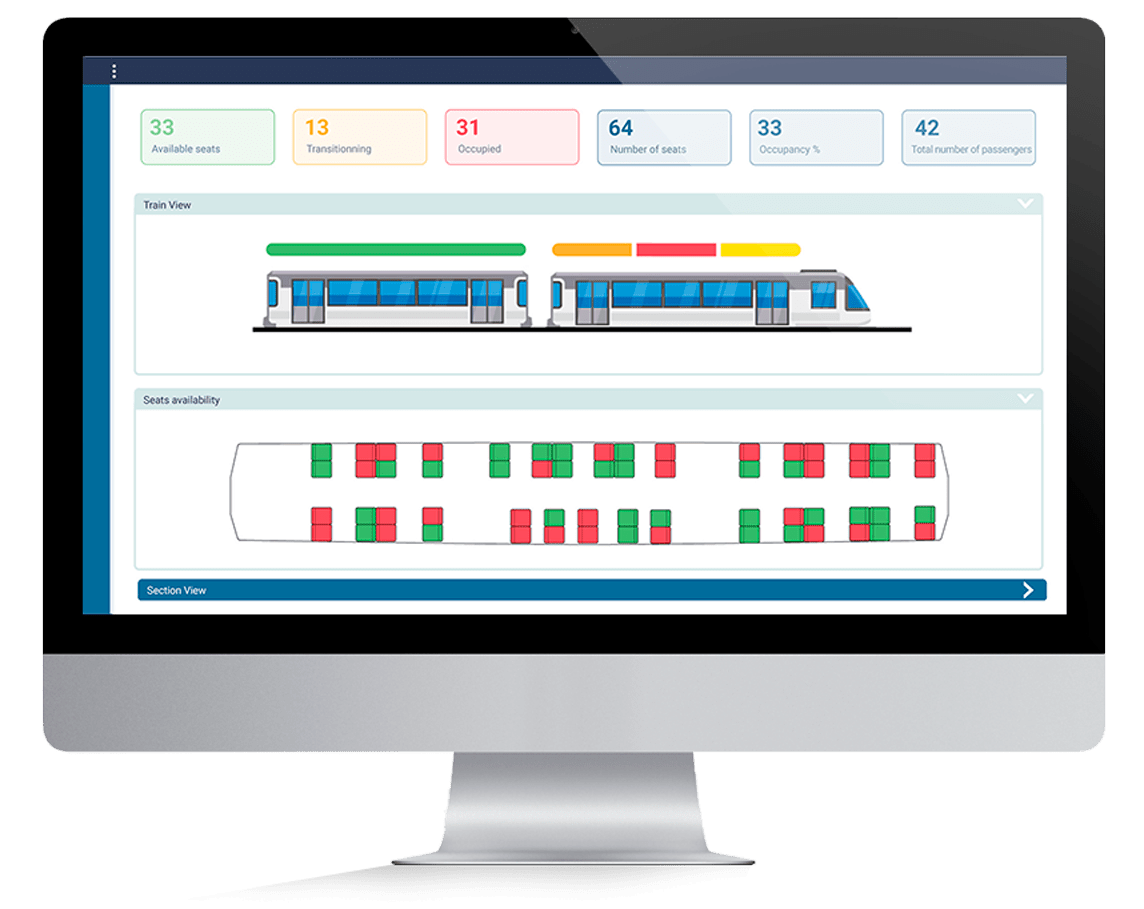 DISCOVER MORE ABOUT THE NEEDS OF YOUR PASSENGERS
Learn more about your passengers while respecting their privacy. With Infodev's AIIIM® Technology you can get access to highly valuable data in real time:
Occupancy levels
Numbers of passengers
Number of seats available
Number of suitcases in the vehicle
Number of bicycles in the vehicle
Number of wheelchairs
GDPR Ready
Data safety and passenger privacy is our priority
Data privacy plays a major role in the development process of our system. This new technology aligns with Europe's General Data Protection Regulation (GDPR) and ensures the anonymity of your passenger and the security of your data. AIIIM® gives you the information you need to take decisions while respecting the privacy of passengers.
Infodev EDI – AIIIM Technology
Download the Infodev EDI – AIIIM Brochure
Infodev EDI – Automatic Passenger Counting
The Infodev EDI APC system remains the ideal solution for highly accurate, real time, compartment level passenger counting.  We know of no other solution that offers the superb raw count accuracy provided by Infodev EDI.  The equipment is in long term operation on thousands of trains and busses worldwide.
Download the Infodev EDI – APC Brochure
Contact Details
Kevin Lane is the UK Representative of Infodev EDI, call now for an appointment.
Telephone +44(0)7527 811700