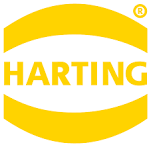 As manufacturers strive to minimise energy consumption to improve efficiencies, it's clear that reducing the weight of components is a key method of delivering savings.
Every gram in weight needs to be accelerated and decelerated thousands of times during a vehicle's life. A heavier vehicle requires more energy to accelerate, which in turn costs the operator more money. According to calculations by railway operators, each kilogram of train weight costs more than £10,000 over an average service life of 40 years.
When it comes to reducing mass, connectors can make a measurable contribution. Obviously, these potential savings seem low compared to the overall weight of a train, but manufacturers are scrutinising the design of their rail vehicles ever more closely and always looking to reduce weight wherever possible.
With the Han-Eco® B, HARTING has developed a range hoods and housings manufactured from high-performance, glass fibre-reinforced, polyamide plastic. These offer substantial weight savings of up to 50% per connector compared to traditional metal versions.
The Han-Eco® range complies with standards IEC 61948 and EN 45545-2 HL3 and is fire-resistant according to UL94 V0. Furthermore, the Eco B range is compatible with standard metal Han® B housings, meaning both variants are intermateable. As well as being lightweight, the Han-Eco® B also supports modular inserts, meaning data, signal and power can all be combined into one standard-sized industrial connector. Not only does this make them versatile, it further reduces the space requirement for connectors within the train.
https://www.harting.com/UK/en-gb/weight-reduction-transportation