Dyer Engineering, based in Stanley, County Durham are specialists in complex metal components from small batches through to large serial production. The company has recently been selected to take part in a national, industry-first £230,000 project to prove the potential of networks technologies within manufacturing, led by Digital Catapult.
This exciting project sits very much within the company ethos of Metal Components made SmarterStrongerTogether and builds upon the companies 40+ years of manufacturing experience.
Dyer Engineering Group is an innovative fabrication and machining business manufacturing metal components and structures. Richard Larder, Head of Digital Innovation, Dyer Engineering, said: "We are incredibly excited to be at the forefront of the 4th Industrial Revolution in the UK, which will unlock improved standards of living and workplace life. Adopting industrial digital technology is of paramount importance to safeguard UK manufacturing for generations to come. We have benefited from the technological pioneers before us and now feel it is our time to pick up the mantle and take on the challenges and risks of significant change, and we are truly up for it!"
The Connected Factory Demonstrator will see Dyer Engineering join Digital Catapult and a second manufacturer – Wiggin Specialist Metals – to explore how technologies such as the Internet of Things (IoT) and low-powered wide area networks (LPWAN) can improve productivity, streamline processes, improve yield and increase quality control.
The project has been designed to help solve some of the challenges related to process measurement, optimisation and control as well as indoor tracking for the location of assets, equipment and components. Throughout the project, Dyer Engineering will work with innovative start-ups that are developing IoT or LPWAN technologies. Start-ups with products or applications which could solve these challenges are invited to apply to take part in the Demonstrator, through an open call that is now online at Digital Catapult's website.
Jeremy Silver, CEO, Digital Catapult, said: "The impact of advanced digital technologies cannot be underestimated, and we're looking forward to working with Dyer Engineering and Special Metals Wiggin to demonstrate the full potential of future networks technologies in a working manufacturing environment. This project will show how, by utilising technology to help innovation flourish, businesses can expect to see numerous practical benefits, from improved processes to better quality control."
Dyer Engineering previously attended the Digital Catapult North East Tees Valley (NETV) Digital Manufacturing Programme, a regional initiative designed to help manufacturers of all sizes understand the impact of advanced digital technologies and how to use them to future-proof their businesses.
Sophie Craggs, Programme Manager at Digital Catapult NETV, said: "It's fantastic to see a North East manufacturing firm being selected for a national project looking at the manufacturing processes of the future. Dyer Engineering was one of the first companies we worked with on our Digital Manufacturing Programme and impressed us with their forward-thinking approach and understanding of emerging technologies.
"Our aim is to equip all manufacturers – large and small – across the North East with the knowledge and skills they need to thrive in the 4th Industrial Revolution. It's incredibly rewarding to know that, with the support of our programme, Dyer Engineering have been able to set themselves ahead of the competition not just in the North East, but nationally."
Companies can find out more information about Digital Catapult Digital Manufacturing Programme by visiting their website www.digicatapult.org.uk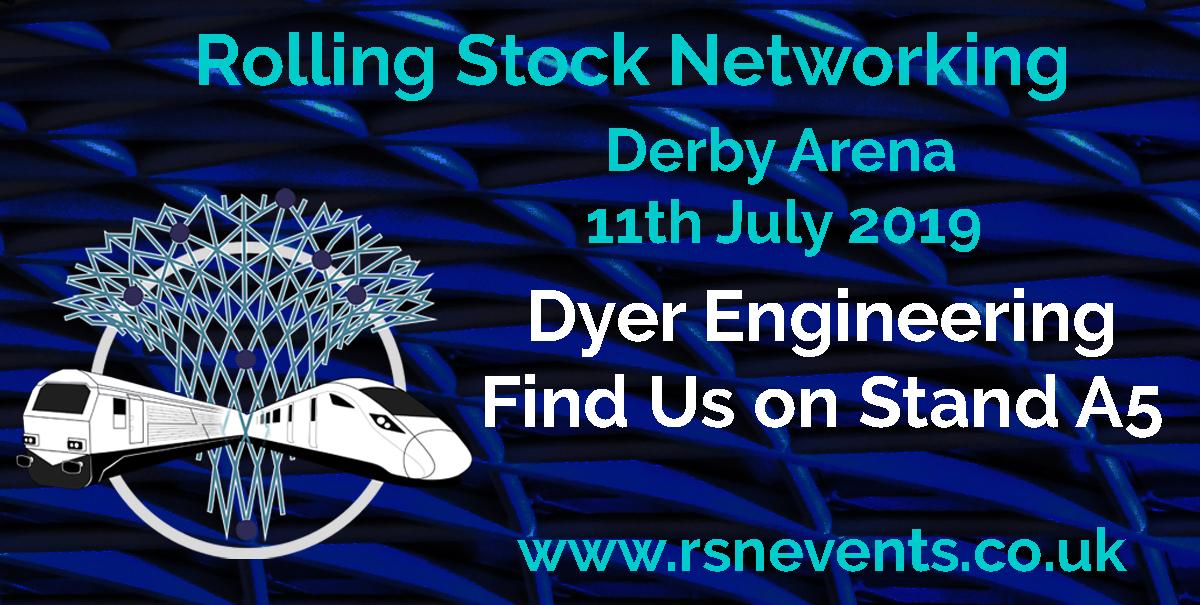 To find out more about Dyer Engineering innovative sub contract solutions and services please visit www.smarterstrongertogether.com or contact Lee Farms our Sales and Commercial Manager at lee.farms@dyer.co.uk