INFODEV EDI's Automatic Passenger Counting solution made it possible for our client to try a new and innovative way to improve their customer service and, thus, to conquer one of the challenges brought by the sphere of transportation. A smartphone app and LED displays are only two of the many applications available for providing  occupancy data to passengers and management. The data acquired through INFODEV EDI's APC systems not only provided insightful counting information, but were also an important innovation factor within the railway industry. For example, the Regional Control Centre Rail in Rotterdam made use of various internal applications through this counting data, such as timetable planning and better management of service disruptions. In short, INFODEV EDI's APC solution provides valuable information upon which investment, revenue protection, passenger density, service or timetabling decisions can be made.
Next Generation Seat and Space Occupancy
In addition to our time proven APC system, Infodev EDI is proud to present its new detection technology; AIIIM®. Based on AI technology, our new system combines our proven APC algorithms with an advanced AI approach, putting Infodev at the forefront of innovation.  AIIIM provides an addition to the highly successful Infodev EDI suite of products and services.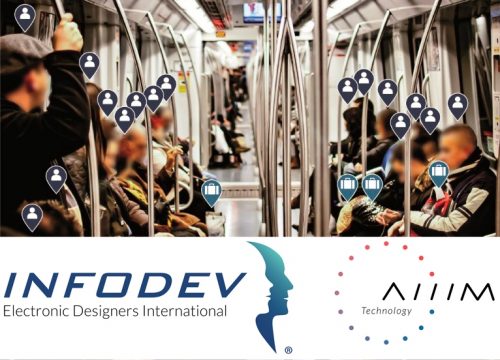 Infodev technology captures multiple images of each train, bus or vehicle compartment, at a high frame rate. Those images are processed and analysed in real time with Infodev's A.I. based detection algorithms to measure the number of passengers standing, the number of free seats available and also to detect objects, such as luggage. This is a full train / bus solution covering every compartment or vehicle.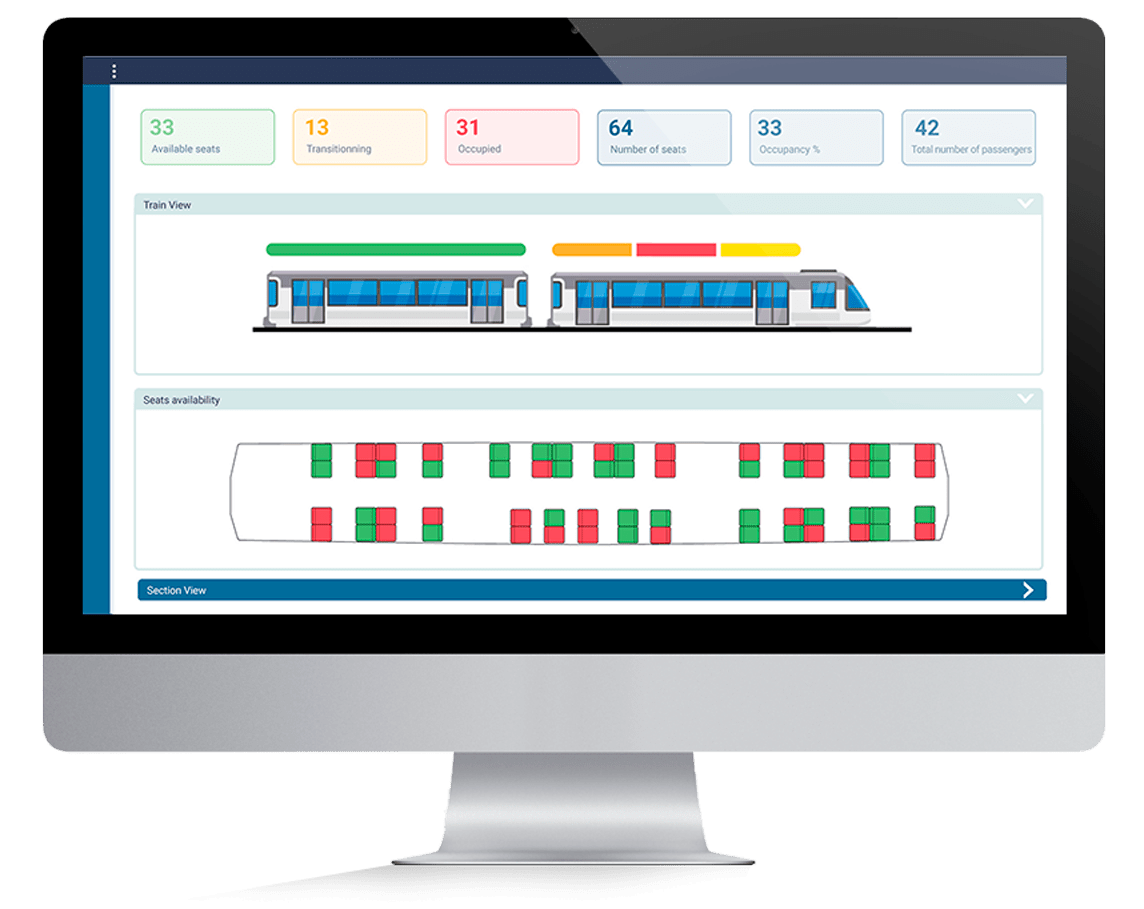 Graphic shows typical AIIIM output showing passenger numbers and seat occupation.  This format or any derivative can be provided to Passenger Information Systems.
Discover More About the Needs of Your Passengers
Learn more about your passengers while respecting their privacy. With Infodev's AIIIM® Technology you can get access to anonymous, highly valuable data in real time, providing:
Occupancy levels (all systems)
Numbers of passengers (all systems)
Number of seats available (With AIIIM)
Number of suitcases in the vehicle (With AIIIM)
Number of bicycles in the vehicle (With AIIIM)
Number of wheelchairs (With AIIIM)
UK Train Operators Choose Infodev