Updated on 22/9//2020
Conferences and exhibitions will not be allowed to run from 1 October, prime minister Boris Johnson confirmed today.
Addressing the House of Commons, the prime minister said: "We must acknowledge that the spread of the virus is affecting our ability to reopen business conferences and exhibitions and large sporting events, we will not be able to do this from 1 October."  The prime minister confirmed that this ruling would be in place for six months.
We took the tough decision to move our Rolling Stock Networking event by one year to 1st July 2021.  This is because we believe that the safety of our visitors and exhibitors is paramount.  We also recognised that attempting to deliver any form of RSN event in 2020 or in the first quarter of 2021 is untenable and this has now proven to be the case; this is because it is essential that we provide an opportunity for people to meet face to face and do business.
But we do have Great News Too
RSN 2021 is SOLD OUT having 140 Exhibitors and an active waiting list. Coming some three months after the six month events lockdown RSN will be one of the very first opportunities for businesses to emerge and re build vital relationships.
We are very grateful to our loyal exhibitors for staying with us in these difficult times and also thank the new exhibitors that joined us since the announcement of our new date.
Sponsorship Opportunities still Exist at Platinum and Silver Levels.
RSN in 2021 will only run as a physical event, it will be Bigger Better and will have further Added Attractions, including a Meet the Buyer Event organised by Railway Industry Association.

This welcome addition will undoubtedly add extra value to the Show with RIA focusing on Meet the Buyer Appointments for their members and RSN Exhibitors.  We also expect this addition to the Event to engender increased Visitor footfall and interest in the Show.
The 2021 Show will offer superb content. RSN 2021 will be a great platform for your business and will be the place to be on 1st July 2021.
The RSN web site has already been refreshed to show our added attractions.  See the new web site content HERE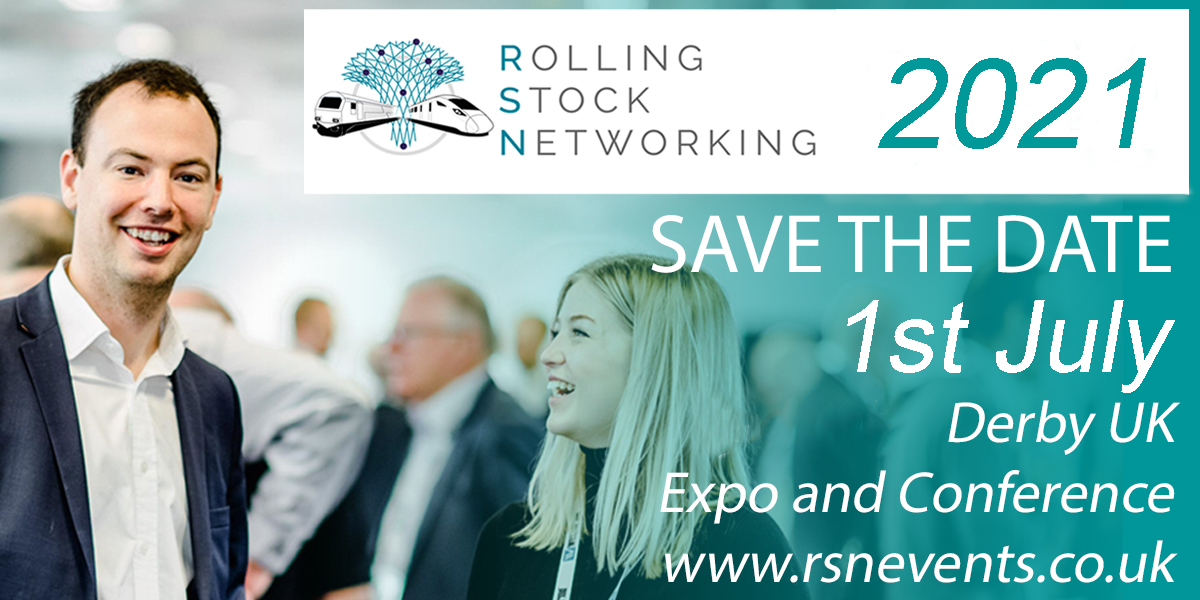 RSN 2021, RSN 2022, RSN 2023 and RSN 2024
As part of the changes we have agreed a Contract with the Venue to continue the growth of Rolling Stock Networking.  The show now has further dates in 2022, 2023, and 2024.  These are 1st July 2021, 7th July 2022 and 6th July 2023, and 4th July 2024  This is in line with our policy to continue to provide a high value, low cost to exhibit, long term Event for the Rail Industry.
We look forward to seeing you all on 1st July 2021.
If you have any questions please call one of our staff or refer  back to our web site which will carry all of the updates or mail info@rsnevents.co.uk
Kevin               07527 811700
Sue                  07477 358672
Keven              07816 283949
Kind regards
The Events Team at Rolling Stock Networking