Belvoir Rail are set to showcase the latest technology from Valeo Thermal Systems, the manufacturer of Thermo Heaters at the RSN exhibition.
The next generation of the Thermo 300 Heaters offers extended life and running times using brushless EC motors, reduced fuel consumption, maintenance friendly with more diagnostic features.
Also during the show Belvoir Rail will be promoting Spare Parts for the existing Thermo 300 heaters fitted to many of the fleets across the UK.
James Brown, Managing Director at Belvoir Rail says
"Thermo 300 Heaters are fitted to many of our trains across the UK.  There is a misconception within the Rail industry that these heaters are difficult to maintain OR parts are not readily available and this isn't true.  We (Belvoir Rail) are the appointed parts specialists and we keep a comprehensive stock of spare parts for all the Thermo 300 Heaters and can identify and supply to get your Thermo back up and running"
Another new addition to Belvoir's range of product and services is a Thermo Heater Test Facility, this will give the option to send the heaters back to Belvoir Rail for testing, diagnostic, fault finding and repair & overhaul.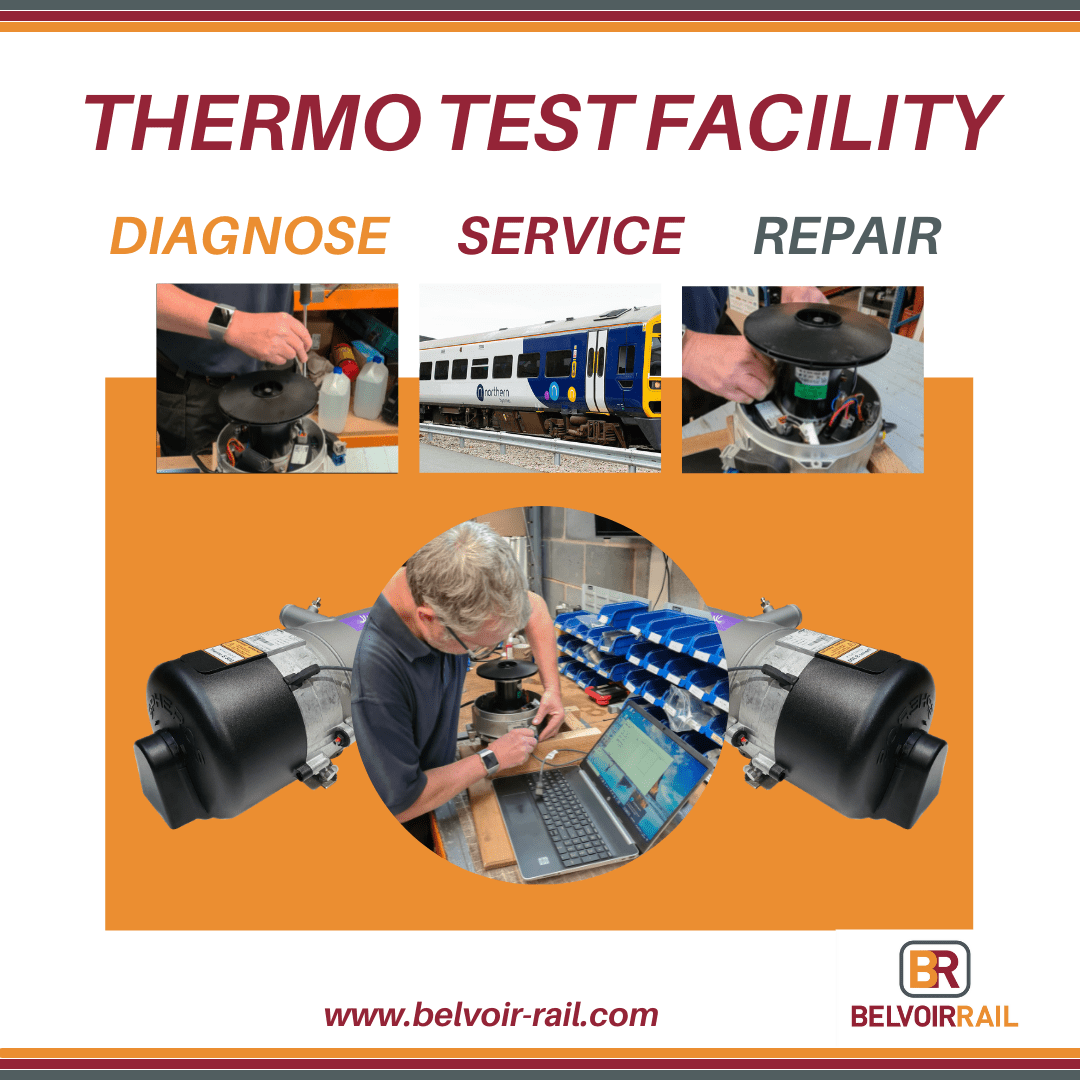 To See More about Belvoir Rail's Products and Services or to Place an Enquiry