Infodev Automatic Passenger Counting, provides Govia Thameslink Railway with accurate counts and capability to support the management of effective timetables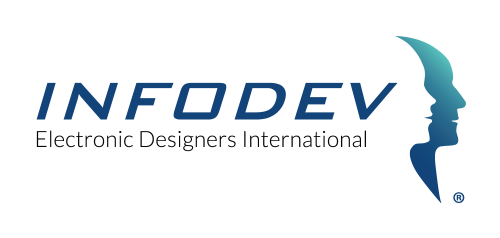 Infodev EDI equipment was selected for fitment to 270 Electrostar Units adding to a range of vehicle enhancements on the Alstom Aurora Project.
The compact real time download solution with ultra slim sensor arrays placed behind doorway header panels, enables easy retrofit in the typically confined space, often remaining on "in service" vehicles that are subsequently modified after initial introduction. 
World Leader
Infodev EDI is the world's leader in raw accuracy for automatic passenger counting systems and are renowned for our cutting-edge technology. 
Our passenger counting systems consistently achieve a verified counting accuracy between 97.5 per cent and 99.5 per cent in trains without the application of any correction factors.
Equipment of Choice for UK Operators

Infodev EDI passenger counting equipment is fitted to UK train classes 142, 144, 150, 153, 155, 156, 158, 165, 168, 170, 185, 220, 221, 222, 321, 318, 320, 321, 322, 323, 333, 377, 378, 442, to HST rakes and many, many more vehicles worldwide.  
Powerful Analysis Tools
The APC system not only provides real time passenger counts but also allows operators to monitor and forecast trends in usage and ridership.  Infodev EDI's APC can provide you with crucial data, information and insight that gives you an accurate picture of your ridership.
See the real time solution in action for Netherlands Spoorwagen in the video below :-
Meet us on Stand J2 at RSN 2023 - 6 July - Derby